Destroy All Humans! Questions & Answers
This section is for frequently asked questions, help and tips. If you are having trouble with a game console, PC setup or any in game related things that you need help with, you can get some help here. You will find a selection of popular questions that have been asked for various video games and game platforms below.
ABOUT DESTROY ALL HUMANS!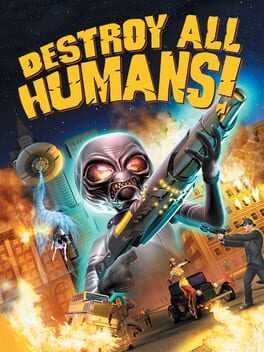 This is your chance to experience the other side of an alien invasion. Take on the role of alien Cryptosporidium 137 and terrorize the people of Earth to harvest their DNA in the most brazen action-adventure you've ever played. Take over all of humanity using a variety of alien weaponry on land or in the air.
If I use the brains cheat can I still unlock the gray matter trophy?
The trophy description says to get 50'000 brains without using the mmm brains cheat. I understood this to mean, you must earn 50'000 brains normally and that using the cheat would not count. However, it seems that people are suggesting that using the cheat invalidates the trophy completely. Anyone know that the real deal with […]