Grand Theft Auto: Vice City Questions & Answers
This section is for frequently asked questions, help and tips. If you are having trouble with a game console, PC setup or any in game related things that you need help with, you can get some help here. You will find a selection of popular questions that have been asked for various video games and game platforms below.
ABOUT GRAND THEFT AUTO: VICE CITY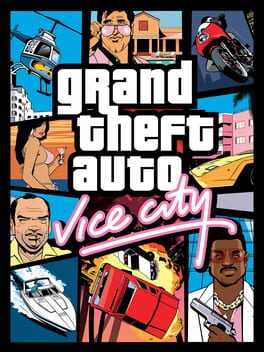 In the year 1986, Tommy Vercetti is heavily indebted to his mafia superiors after a drug deal gone awry, but his dreams of taking over Vice City (based on Miami) push him down a different path. Featuring a wide variety of vehicles and weapons, radio stations playing hit songs from the era and an intense atmosphere, GTA: Vice City is an open-world sandbox satire of '80's Miami.
How Do You Save The Game?
Where is the option to save the game? I have looked through the pause menu and I don't see any way to save the game. I don't see any auto save either.