Dragon Age: Inquisition Questions & Answers
This section is for frequently asked questions, help and tips. If you are having trouble with a game console, PC setup or any in game related things that you need help with, you can get some help here. You will find a selection of popular questions that have been asked for various video games and game platforms below.
ABOUT DRAGON AGE: INQUISITION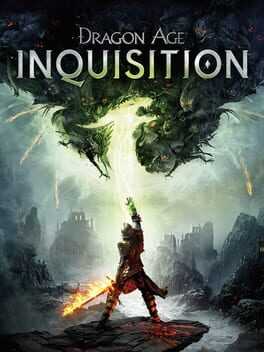 When the sky opens up and rains down chaos, the world needs heroes. Become the savior of Thedas in Dragon Age: Inquisition. You are the Inquisitor, tasked with saving the world from itself. But the road ahead is paved with difficult decisions. Thedas is a land of strife. Factions constantly war with each other even as a larger demonic invasion has begun. And you? You and your band of champions…
Will I Enjoy Dragon Age Inquisition If I liked Skyrim?
I reallly loved Skyrim and I loved Oblivion before it. In terms of story, gameplay and the skills etc. I found a lot of enjoyment in the Elder Scrolls games. If i liked those games, should I enjoy playing Dragon Age: Inquisition? I am thinking of purchasing the game, but I'm not sure if the […]