Dragon Age: Inquisition Questions & Answers
This section is for frequently asked questions, help and tips. If you are having trouble with a game console, PC setup or any in game related things that you need help with, you can get some help here. You will find a selection of popular questions that have been asked for various video games and game platforms below.
ABOUT DRAGON AGE: INQUISITION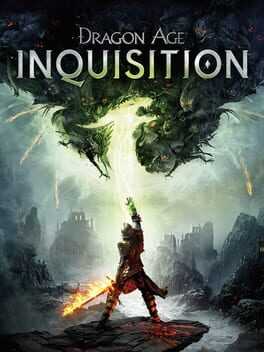 Dragon Age: Inquisition is a role-playing game and the third main game in the Dragon Age series. It is set in the Thedas continent, the same fantasy world as the two previous games. It consist of two large countries: Ferelden (from Dragon Age: Origins) and Orlais, as well as the land inbetween. True to the spirit of the series the character can be customized for appearance, sex, class and race.…
Will I Enjoy Dragon Age Inquisition If I liked Skyrim?
I reallly loved Skyrim and I loved Oblivion before it. In terms of story, gameplay and the skills etc. I found a lot of enjoyment in the Elder Scrolls games. If i liked those games, should I enjoy playing Dragon Age: Inquisition? I am thinking of purchasing the game, but I'm not sure if the […]