Minecraft Questions & Answers
This section is for frequently asked questions, help and tips. If you are having trouble with a game console, PC setup or any in game related things that you need help with, you can get some help here. You will find a selection of popular questions that have been asked for various video games and game platforms below.
ABOUT MINECRAFT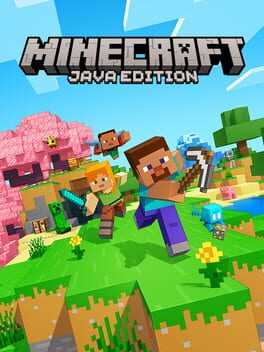 Minecraft focuses on allowing the player to explore, interact with, and modify a dynamically-generated map made of one-cubic-meter-sized blocks. In addition to blocks, the environment features plants, mobs, and items. Some activities in the game include mining for ore, fighting hostile mobs, and crafting new blocks and tools by gathering various resources found in the game. The game's open-ended model allows players to create structures, creations, and artwork on various…
The Ender Dragon won't respawn
I have followed the normal steps to make the enter dragon respawn and it isn't working for me. I have been able to do this before, so I am not sure what I am doing wring here. I am playing the PlayStation 4 version of Minecraft.
Renewable Energy Trophy Not Unlocking?
I checked back and I was able to unlock the Renewable Energy trophy on the PS3, but it doesn't seem to be unlocking for the PS4 version of the game. The trophy is pretty obvious, but i have followed the guide here https://nerdburglars.net/viewtrophy/renewable-energy-ver1 to make sure. The trophy doesn't seem to be unlocking for me. Is there […]