South Park: The Stick of Truth Questions & Answers
This section is for frequently asked questions, help and tips. If you are having trouble with a game console, PC setup or any in game related things that you need help with, you can get some help here. You will find a selection of popular questions that have been asked for various video games and game platforms below.
ABOUT SOUTH PARK: THE STICK OF TRUTH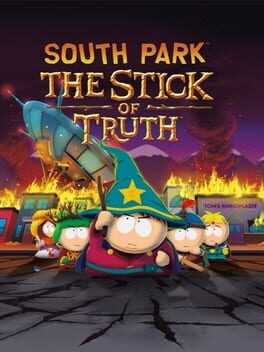 From the perilous battlefields of the fourth-grade playground, a young hero will rise, destined to be South Park's savior. From the creators of South Park, Trey Parker and Matt Stone, comes an epic quest to become… cool. Introducing South Park: The Stick of Truth.You begin as the new kid in town facing a harrowing challenge: making friends. As you start your quest the children of South Park are embroiled in…
How Do You Get To The Woodland Critters?
There is a trophy for finding the woodland critters in the forest in South Park: The Stick of Truth, but I'm not sure where they are. The forest seems to get stuck in an infinite loop preventing me from ever getting anywhere. How do you find the woodland critters?