Ghost of Tsushima: Directors Cut Questions & Answers
Ghost of Tsushima: Director's Cut Includes: - Full game. - Iki Island expansion: New story, mini-games, enemy types and more. - Legends online co-op mode. - Digital mini art book by Dark Horse. - Director's commentary: The creative team sits down with a renowned Japanese historian to look at the world of Ghost of Tsushima and how it compares to the real-life events that inspired it. - One Technique Point. - Charm of Hachiman's Favour. - Hero of Tsushima Skin Set: Golden Mask, Sword Kit, Horse, Saddle.
This section is for frequently asked questions, help and tips. If you are looking for help relating to Ghost of Tsushima: Director's Cut, a list of questions that people have already asked can be found below.
ABOUT GHOST OF TSUSHIMA: DIRECTOR'S CUT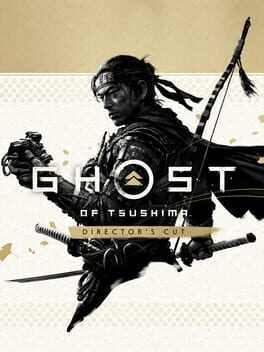 Ghost of Tsushima: Director's Cut brings you back to the island of Tsushima. Step into the shoes of Jin where you must reclaim your families honour. The director's cut will also take you on an adventure to Iki Island on an entirely new adventure that you can enjoy in crystal clear 4k on the Ps5.
No questions could be found for this game or category