Nobody Saves the World Questions & Answers
This section is for frequently asked questions, help and tips. If you are having trouble with a game console, PC setup or any in game related things that you need help with, you can get some help here. You will find a selection of popular questions that have been asked for various video games and game platforms below.
ABOUT NOBODY SAVES THE WORLD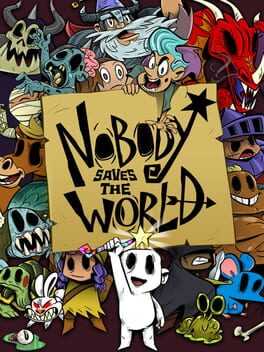 Nobody Saves The World is a new twist on action RPGs, in which you play many different character Forms, each with their own unique gameplay mechanics. The Calamity's power is growing, and nobody can save the world now. Good thing you are Nobody!