ACA NEOGEO SAMURAI SHODOWN V SPECIAL Questions & Answers
This section is for frequently asked questions, help and tips. If you are having trouble with a game console, PC setup or any in game related things that you need help with, you can get some help here. You will find a selection of popular questions that have been asked for various video games and game platforms below.
ABOUT ACA NEOGEO SAMURAI SHODOWN V SPECIAL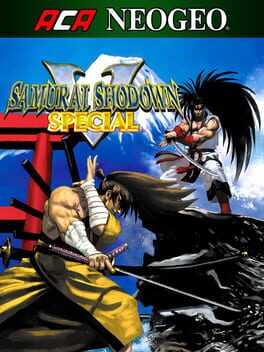 SAMURAI SHODOWN V SPECIAL is a fighting game released by SNK in 2004. Bringing together 28 of your favorite characters, including past bosses! The familiar Rage Explosion, Concentration One, and Fatal Flash mechanics from previous titles in the series are still here, and you can't miss this chance to take down your opponents in one hit with flashy Over Kill Moves!
No questions could be found for this game or category