JoJos Bizarre Adventure HD Ver. Questions & Answers
JoJo's Bizarre Adventure HD Ver. is a high-definition port of the 1999 game of the same name developed by CyberConnect2 and released digitally on PlayStation 3 on August 21, 2012 and Xbox 360 on August 22, 2012. This version features include graphic filters and online multiplayer, thought it does not feature the Super Story Mode of the previous PlayStation port. The game was delisted from the European PlayStation Network and Xbox Live Arcade storefronts on September 11, 2014.
This section is for frequently asked questions, help and tips. If you are looking for help relating to JoJo's Bizarre Adventure HD Ver., a list of questions that people have already asked can be found below.
ABOUT JOJO'S BIZARRE ADVENTURE HD VER.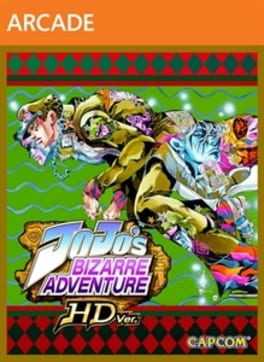 JoJo's Bizarre Adventure HD Ver. is a high-definition port of the 1999 game of the same name developed by CyberConnect2 and released digitally on PlayStation 3 on August 21, 2012 and Xbox 360 on August 22, 2012. This version features include graphic filters and online multiplayer, thought it does not feature the Super Story Mode of the previous PlayStation port. The game was delisted from the European PlayStation Network and…
No questions could be found for this game or category