The Legend of Zelda: Links Awakening Questions & Answers
Link has washed ashore on a mysterious island with strange and colorful inhabitants. To escape the island, Link must collect magical instruments across the land and awaken the Wind Fish. Explore a reimagined Koholint Island that's been faithfully rebuilt in a brand-new art style that will entice fans and newcomers alike. Battle enemies as you conquer numerous dungeons and uncover the hidden secrets of the island. Encounter Super Mario enemies like Goombas, Piranha Plants, and more, and interact with unique locals who help Link on his adventure. As you clear dungeons throughout the main st...
This section is for frequently asked questions, help and tips. If you are looking for help relating to The Legend of Zelda: Link's Awakening, a list of questions that people have already asked can be found below.
ABOUT THE LEGEND OF ZELDA: LINK'S AWAKENING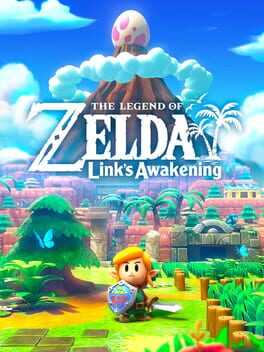 The Legend of Zelda: Link's Awakening was a game that was originally released for the Game Boy back in 1993. Back then, the franchise was starting to hit a much larger audience but still had not been propelled to its full potential. Something that would later be triggered with the release of the Ocarina of Time for the N64. Link's Awakening was given the HD remake treatment when it was…