The Legend of Zelda: Links Awakening Questions & Answers
The Legend of Zelda: Link's Awakening is a remake of the 1993 game of the same name. After defeating Ganon in "A Link to the Past", Link decides to go on a journey to prepare himself in case such an evil returns. During this journey, Link's ship falls prey to a storm. Link wakes up on the beach of the mysterious island of Koholint, where he must gather eight instruments in order to wake the Wind Fish sleeping atop Mt. Tamaranch and leave the island.
This section is for frequently asked questions, help and tips. If you are looking for help relating to The Legend of Zelda: Link's Awakening, a list of questions that people have already asked can be found below.
ABOUT THE LEGEND OF ZELDA: LINK'S AWAKENING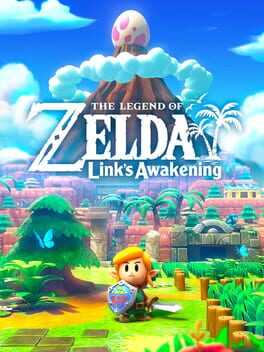 The Legend of Zelda: Link's Awakening was a game that was originally released for the Game Boy back in 1993. Back then, the franchise was starting to hit a much larger audience but still had not been propelled to its full potential. Something that would later be triggered with the release of the Ocarina of Time for the N64. Link's Awakening was given the HD remake treatment when it was…