The Outer Worlds Questions & Answers
In The Outer Worlds, you awake from hibernation on a colonist ship that was lost in transit to Halcyon, the furthest colony from Earth located at the edge of the galaxy, only to find yourself in the midst of a deep conspiracy threatening to destroy it. As you explore the furthest reaches of space and encounter various factions, all vying for power, the character you decide to become will determine how this player-driven story unfolds. In the corporate equation for the colony, you are the unplanned variable.
This section is for frequently asked questions, help and tips. If you are looking for help relating to The Outer Worlds, a list of questions that people have already asked can be found below.
ABOUT THE OUTER WORLDS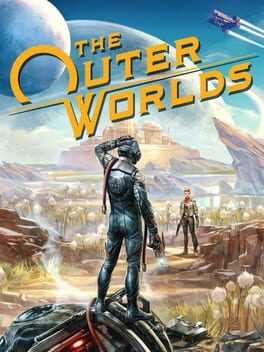 In The Outer Worlds, you awake from hibernation on a colonist ship that was lost in transit to Halcyon, the furthest colony from Earth located at the edge of the galaxy, only to find yourself in the midst of a deep conspiracy threatening to destroy it. As you explore the furthest reaches of space and encounter various factions, all vying for power, the character you decide to become will determine…