God of War: Ragnarok Questions & Answers
The rumored successor to God of War.
This section is for frequently asked questions, help and tips. If you are looking for help relating to God of War: Ragnarok, a list of questions that people have already asked can be found below.
ABOUT GOD OF WAR: RAGNAROK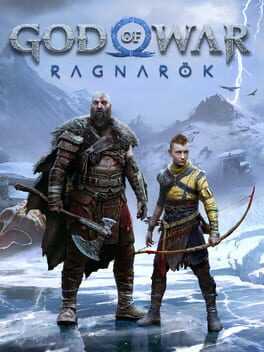 From Santa Monica Studio comes the sequel to the critically acclaimed God of War (2018). Fimbulwinter is well underway. Kratos and Atreus must journey to each of the Nine Realms in search of answers as Asgardian forces prepare for a prophesied battle that will end the world. Along the way they will explore stunning, mythical landscapes, and face fearsome enemies in the form of Norse gods and monsters. The threat…
What Does Vitality Do?
What does the vitality stat do when you increase it in God of War Ragnarok. So many items increase it but I am not sure what the benefit is.
What do the bugs do?
What is with all of the bugs and creatures hanging around the game. Caves and pretty much everywhere else have these brightly colored bugs everywhere.