Atomic Heart Questions & Answers
Atomic Heart is an adventure first-person shooter, events of which unfolds in an alternate universe during the high noon of the Soviet Union. The principal character of the game is a special agent P-3, who after an unsuccessful landing on enterprise "3826" is trying to figure out what went wrong.
This section is for frequently asked questions, help and tips. If you are looking for help relating to Atomic Heart, a list of questions that people have already asked can be found below.
ABOUT ATOMIC HEART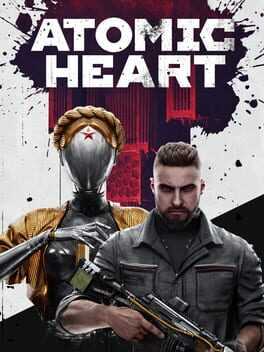 Atomic Heart is the first title from studio Mundfish, who began development on Atomic Heart back in 2017. Atomic Heart challenges you to step into a mad, sublime and unforgiving world, a wacky action-RPG set in the unnervingly strange "utopia" of an alternate post-WWII world. Engaging in visceral, spectacular combat against AI on the brink of madness, unsightly mutants and bloodthirsty machines that roam the lands, searching for prey. Adapt…
No questions could be found for this game or category