The Legend of Zelda: Breath of the Wild - The Master Trials Questions & Answers
This section is for frequently asked questions, help and tips. If you are having trouble with a game console, PC setup or any in game related things that you need help with, you can get some help here. You will find a selection of popular questions that have been asked for various video games and game platforms below.
ABOUT THE LEGEND OF ZELDA: BREATH OF THE WILD - THE MASTER TRIALS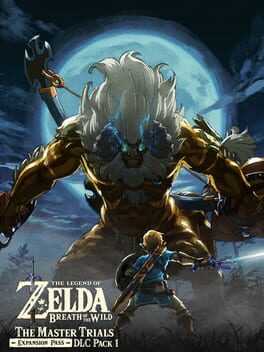 DLC pack 1 cannot be purchased outside of the expansion pass. This first DLC pack for The Legend of Zelda: Breath of the wild doesn't include any story additions but does include new side quests, armour, features and a new trial. Master mode is a new game mode which makes all monsters stronger and gives them regenerating health. You'll also encounter powerful new enemies, and even enemies and treasure chests…
How Do You Make A Horse Come When You Whistle?
I have been able to tame a wild horse that no longer runs away from me when I come near it. The problem is that he goes missing all the time and he usually ends up back near the twin peaks stables. Pressing down on the controller makes Link whistle, but the house doesn't come […]