Tony Hawks Pro Skater HD Questions & Answers
This section is for frequently asked questions, help and tips. If you are having trouble with a game console, PC setup or any in game related things that you need help with, you can get some help here. You will find a selection of popular questions that have been asked for various video games and game platforms below.
ABOUT TONY HAWK'S PRO SKATER HD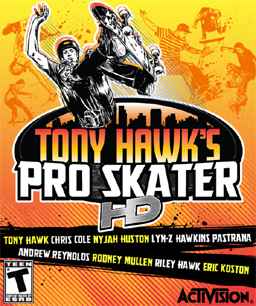 Tony Hawk's Pro Skater HD takes the best elements of the classic THPS games and gives them a fresh update to create an all new skateboarding experience for PC. The gameplay in Tony Hawk's Pro Skater HD focuses on the satisfaction of linking sick tricks for maximum points. Combining sharp visuals with the best controls ever in a Tony Hawk game, the feel is cutting edge yet timeless. Key Features…
Tony Hawk's Pro Skater HD Have Local Split Screen?
Tony Hawk's project 8 was the last game that I played before they brought out those stupid skateboard controllers. I was going to pick up pro skater HD remake, but it doesnt say whether it has split screen.