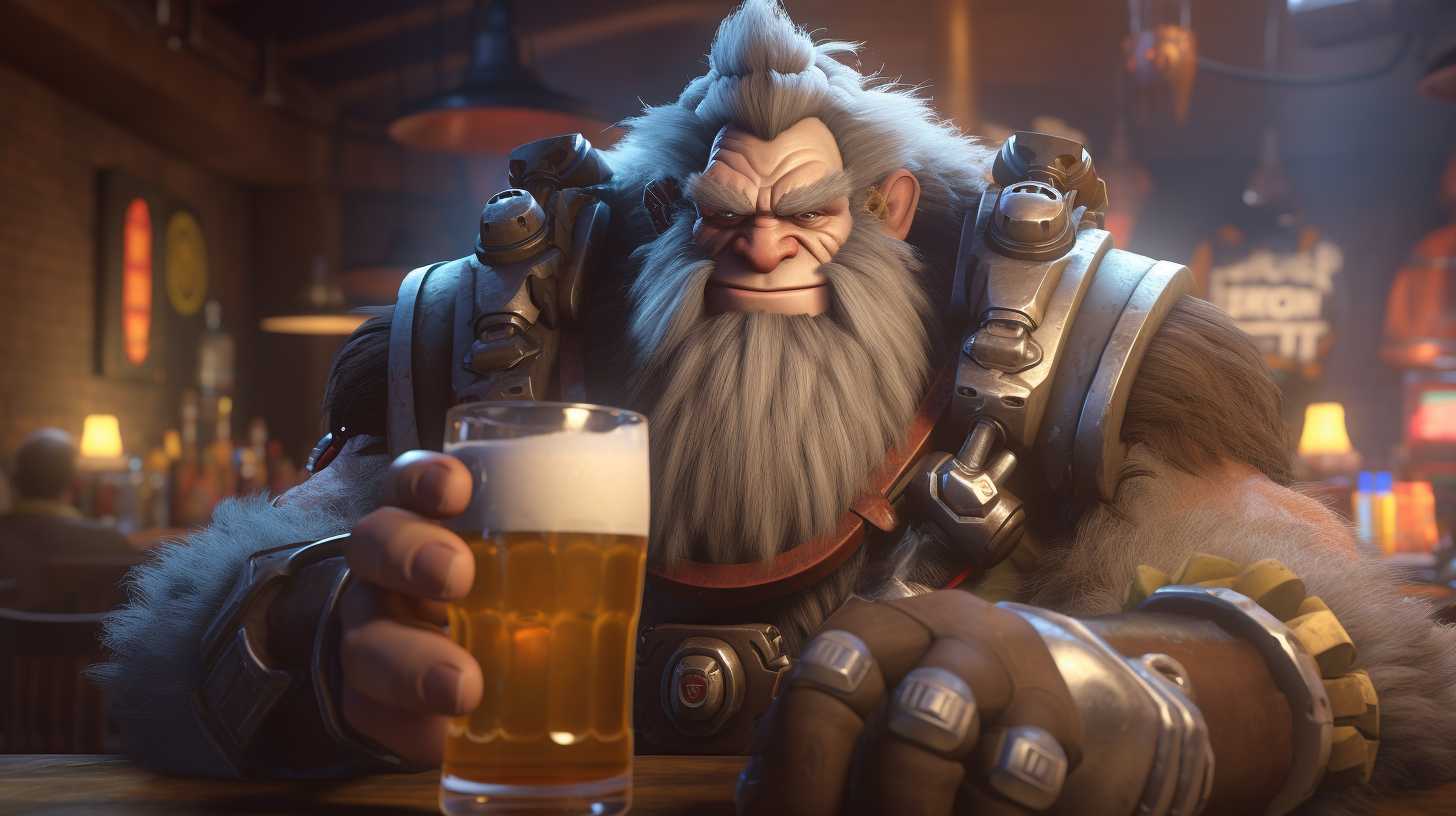 Welcome to Overwatch-Overpour, where the thrill of Overwatch meets the joy of a well-crafted drinking game. Ready to view your Overwatch victories and defeats with a new, convivial perspective? Assemble your gaming squad, ready your console or PC, and keep your favorite drinks nearby. Let's dive into this Overwatch drinking game.
Setting Up the Game
To ignite your Overwatch-Overpour experience, gather these essentials:
A team of Overwatch fans, adept in-game and enthusiastic about their drinks.
An 'Overwatch' gaming setup, with comfortable controllers or trusted keyboard-mouse setups for everyone.
A spread of beverages to match all tastes, be it piquant cocktails, craft beers, or refreshing non-alcoholic substitutes.
With your squad, your game setup, and your drinks in place, you are all set for Overwatch Overpour!
Overwatch Drinking Game Rules
Overwatch-Overpour weaves the electrifying gameplay of 'Overwatch' with friendly drinking dynamics. Here is the general gameplay:
Fight for the Future: Players toast the start of each match with a sip of their drink.
Epic Eliminations: Each time a player eliminates an opponent, they hand out sips to other players.
Medal Moments: Players with gold medals at the end of a round can assign drinks.
K.O. Kickback: If a player's hero is eliminated, they take a sip.
Victory or Defeat?: Win or lose, everyone takes a drink at the end of the match.
Custom Rules for Extra Buzz
Take your Overwatch-Overpour night to new heights with these personalized rules:
Ulterior Ultimates: Successfully scoring multiple eliminations with ultimate rewards the player with the ability to hand out drinks.
Quick Play Quaff: If a player dies within the first minute of a quick play round, they take a quick sip.
Skill Shot Salute: If a player pulls off an impressive skill shot, everyone else must drink in appreciation of their skill.
OT Odds: For each minute a round goes into overtime, players must sip their drinks.
Payload Party: When a team successfully escorts the payload to its destination without it being contested, the other team must take a large sip or finish their drink.
Playing Overwatch-Overpour Responsibly
Ensure Comfort: Maintain a fun, inclusive atmosphere by addressing everyone's comfort levels regarding the game and the drinking rules.
Flexibility is Key: Adjust the rules depending on each player's familiarity with 'Overwatch' and their drink preferences, guaranteeing a memorable and enjoyable experience for everyone.
Safe & Sound: Promote responsible drinking, and provide plenty of water, and non-alcoholic options to keep things balanced and safe.
Overwatch-Overpour is the ultimate blend of action-packed 'Overwatch' gaming with the lively energy of a drinking game. With attention to fun, inclusivity, and responsible consumption, Overwatch-Overpour promises to level up your gaming nights. Gather your friends, fire up Overwatch, pour your preferred drinks, and enjoy the vibrant world of Overwatch-Overpour. Let the overtures of Overwatch echo amidst happy cheers!