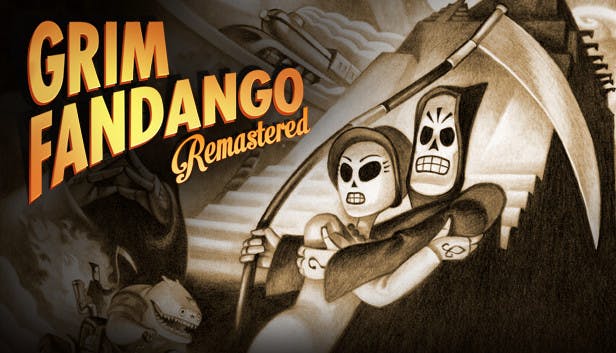 Before the remaster, I had no idea what Grim Fandango was. I dunno if it was a PS Plus game or what, but I played it on the PS4 and I fuckin loved it, tank controls FTW!
Once I got my platinum trophy I went to find some other similar games and stumbled upon Day of The Tentacle. I loved this game too. It came as a surprise to me that Tim Schafer also had a part in Brutal Legend. This guy is amazing!
Having burned through the back catalog of Schafer games I thought I came across a golden nugget. Scrolling through my Vita purchases, I spotted that Grim Fandango was also on the Vita. A coveted double platinum! I downloaded that shit straight away. Not that it made much of a difference since the Vita still takes a lifetime to download shit even if you sellotape it to the fucking router.
Anyway my excitement was killed when I started playing and upon checking the trophy list realized it was connected to the PS4 version. God damned shared trophy list, I wanted to get the platinum again mutha fuckas!
Having just completed Days Gone, a game like this would have been a perfect wind down before getting back into another big game. I have my eyes on Psychonauts. It's been sitting there a while and I know this is also a game from Double Fine. At the same time, I also want to play Adams Venture Origins as I feel like getting some of the shitty games deleted off my PS4. 1TB isn't enough to store the backlog of shitty games I buy purely for trophies. I should really start getting through them before the next big AAA games comes out.