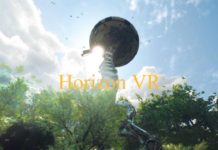 A successor to the PSVR has been long rumoured for the PS5. With more concrete details finally emerging, we have also uncovered one of the games that is currently under development for the new VR headset from Sony. Horizon: Call of the Mountain is set to change what defines VR with a supposedly ambitious design and experience to deliver a new level of immersion that takes advantage of the newer, more powerful VR headset that Sony is set to launch in the near future. https://youtu.be/yPNn-jwAC9c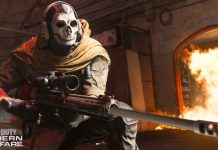 The moment we have all been waiting for has finally arrived. Modern Warfare Season 2 has landed, and needless to say, gamers are excited. The bulky download is definitely worth it for the slew of fresh content, including maps, weapons, and exclusive Battle Pass content. There's so much more to explore, and fresh challenges to take on with Season 2. We've rounded up all the essential information about the new drop, from a sneak preview of the new maps, right down to the aspects of the new weapons and settings. On top of this, we've outlined the advantages of claiming the new Battle Pass, and all the details on how to get your hands on it.  To truly get the most out of this update, securing your Battle Pass is essential. Not got yours yet? Head to
www.codpointsandcredits.com
today to get started. It's super easy, and completely free!
Essential info about Modern Warfare Season 2:
Season dropped on the 11th February. It is expected to last in the region of around 8 weeks (as with other seasonal programs) so potential end dates have been listed as:
6th April 2020 (8 weeks)
13th April 2020 (9 weeks)
20th April 2020 (10 weeks)
Season 2 will include 5 new maps
,  with the potential of a further additional map being dropped during the Season. There will also be 2 new weapons, and more new operators and modes - so loads to get your teeth in to. Fans have been most excited about the addition of the Rust map and the Zhokov Boneyard map. The Rust map offers players the opportunity to run through the desert setting, chase other players, and be chased. This set-up leads to quick and intense battles and trains for skilled escapes. The Zhokov Boneyard map is designed for ground warfare. It allows for up to 32 versus 32 battles, and has proven popular with gamers worldwide since it's release on the 11th February. While these maps are each very different, the new Season 2 content is going down well online, with gamers excited about the new challenges and match opportunities. 
In addition, players of Season 2 can experience enhanced multiplayer modes. These will not be permanent features of the download, but instead rotate in and out throughout the Season. Players can expect to game in Infected and Infected Ground War, as well as Gunfight Tournament.
Benefits of the Battle Pass
Securing the Battle Pass is essential to experiencing Modern Warfare Season 2 at its peak. There are so many huge benefits and options to unlock and explore. Some of the aspects are available for free, such as the 2 new weapons, so even if you don't want to pay more, you'll be able to get your hands on these. To gain access to the The Grau 5.56 mobile assault rifle, you'll need to each tier 15. For the Striker 45 SMG is available at tier 31.
The free Battle Pass also allows players to earn up to 300 COD Points, as well as a few other benefits.
The premium version of the Battle Pass however, offers a whole host of other perks. Gamers with the Premium Battle Pass will additionally gain access to a wealth of cosmetic perks, such as Operator skin, XP tokens and even some weapon blueprints. One of the main advantages of upgrading to the Premium Battle Pass is the ability to earn up to 1,300 COD Points - a very significant 1000 COD points more than the limit of the free tier. The Battle Pass comes in at a price of 1000 Call of Duty Points, while the bundle that allows you to skip 20 tiers is priced at 2400 Call of Duty Points. With the opportunity to earn 1,300 COD Points back with the premium Battle Pass, you could earn all the the points back, while still having some currency left over to purchase items in-game.
Advantages of having high stocks of COD Points
There are many, sometimes underrated,
benefits of having a healthy stock of COD Points
. These points can offer access to a large amount of new Call of Duty content and enhance the game to a much higher level. You can use your COD Points throughout the game to purchase new items, and even build up your weapon catalog. As well as being able to purchase new items throughout the game, having a substantial stock of COD Points means you don't have to worry too much about completing challenges or tasks. With this burden erased, a gamer can relax into the game and take more time exploring the new content. Without the need to complete battle pass tiers, COD Points mean you can access the premium content without having to pay a penny. One of the lesser known benefits of having a high stock of COD Points however, is removing the need to delete items from your inventory. COD Points allow a player to keep most items in the inventory, and have them always on hand. Additionally, having a good stock of COD Points means you won't need to worry about logging into the game each day in order to collect 500 points weekly.
How to build up COD Points
There are lots of ways that a player can go about building up Call of Duty Points. However, if you are like us and simply can't wait to unlock the Battle Pass content, the guys at CodPointsandCredits can help. As well as earning COD Points, or purchasing them to gain a boost, there are also avenues in which you can get COD Points
for free
. Providers can offer a quick and easy process, boasting almost instant delivery, and online support should you need it. Our favourite provider is 100% secure, does not require a password and saves you a tonne of money. What are you waiting for? Grab your Modern Warfare Season 2 Battle Pass today! The trophy list for The Evil Within 2 has shown up on PSN today. The trophy list breakdown is as follows.
Platinum : 1
Gold : 1
Silver : 14
Bronze : 36
Click here to view The Evil Within trophy list.
The Evil Within 2 will be releasing on Friday October 13.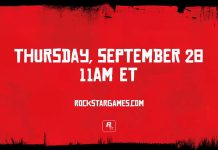 Red Dead Redemption 2 has been in the works for a while and since the initial reveal, we have heard very little else about the game. Today (Friday 22nd of September) Rockstar send out the image above on their social media accounts. The date written over the signature red background of Red Dead can only mean one thing. We are going to get some new Red Dead Content. What they are going to show off is still a secret but we can hope it is some gameplay or something of substance. With the huge success of the multiplayer mode in Grand Theft Auto 5, one can only guess that the same multiplayer will be coming to Red Dead. I'm sure everyone is excited to see what new levels of micro transactions they have been able to weave into this. Overpriced cactus cards to give you in game currency in order to build a kick ass wagon that will get you all the ladies. Maybe add some fancy neon lights to your horses feet?? Hold out until September 28th to find out more! We are a matter of weeks away from the release of the latest entry in the Call Of Duty series. CoD WWII is the first game in quite a while that is making a return to the second world war. Although the Call of Duty games have a heavy focus in multiplayer, there are still those like me who look forward to the single player. We of course knew that this game would be set around the 1940s and would feature some Nazis, even if the trailer fails to show the logo. Let's hope the game itself isnt too PC to censor history. Anyway, if you are like me and are looking forward to seeing what the single player for this game will be like, wait no more. Activision have released a story mode trailer that shows off a little of what we can expect. The visuals look absolutely fantastic here. It looks more like a trailer for a Hollywood movie than a video game. I am sure the gameplay footage won't look quite as polished as this, but it is still an impressive reveal. Can't wait to play this game. https://youtu.be/9Fq83g_ZRfg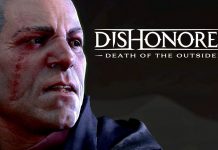 Dishonored: Death of the Outsider releases tomorrow (September 15th) for the Playstation 4 and Xbox One. In preparation for this release, Bethesda have released a launch trailer. I am looking forward to seeing what this game is like. It is great to see a continued trend of standalone DLC packs that can take games in a different direction that might be a bit too risky for a full-size game. If the history of this series is anything to go by, we can expect Death of the Outsider to be a pretty awesome game! If you are interested in picking this game up, check out the launch trailer below. Take on the role of Billie Lurk, once one of Dunwall's most notorious killers-for-hire. Reunited with your old mentor, the legendary assassin Daud, you undertake the greatest assassination ever conceived: killing the Outsider, a god-like figure whom Daud sees as instrumental in some of the Empire's most dishonorable moments. As you venture deep into the grimiest corners of Karnaca to uncover the mystery of the Outsider and his origins, face deadly opposition, dark ancient powers, and difficult decisions that will forever change the world around you. https://www.youtube.com/watch?v=Nea82Rt5vRI The NES mini launched with a huge amount of interest across the world. It was quite clear at the time that Nintendo had not expected to get nearly as much interest in the product as they did. After the NES Classic sold out in a matter of hours leaving many gamers disappointed, Nintendo made an even more peculiar announcement that they would be discontinuing the NES Classic, leaving many people, including myself, unable to ever obtain it. Fast forward and the SNES classic was announced and is set to release on September 29th. Nintento have stated that there will be a considerable increase in units produced for the SNES mini compared to the NES and it will continue on into 2018. But what about the NES mini? Well its coming back! Nintento have officially announced that the NES mini will be returning in 2018! On the official
Nintendo site for the NES Classic
, you can see that at the bottom of the page it states "NES Classic Edition will return Summer 2018.". I am sure the console will still be quite difficult to obtain at first, but with new units being produced it is likely that prices will go down and you will eventually be able to get your hands on one.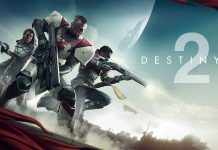 The Leviathan Raid for Destiny 2 is only hours from being released. Expect a huge bump in difficulty and some intense battles. You will need to have a light level of 260 before you can event attempt to play the raid, so if you are not there yet, get grinding! You will need to assemble a team of high level players, preferably people who are friends or use headsets. Join a clan if you need to as this will definitely be a help to get people who are a high enough level for the Leviathan Raid. This video will explain 5 things you should know before attempting the Leviathan Raid in Destiny 2. https://youtu.be/cCTWTEiSpes