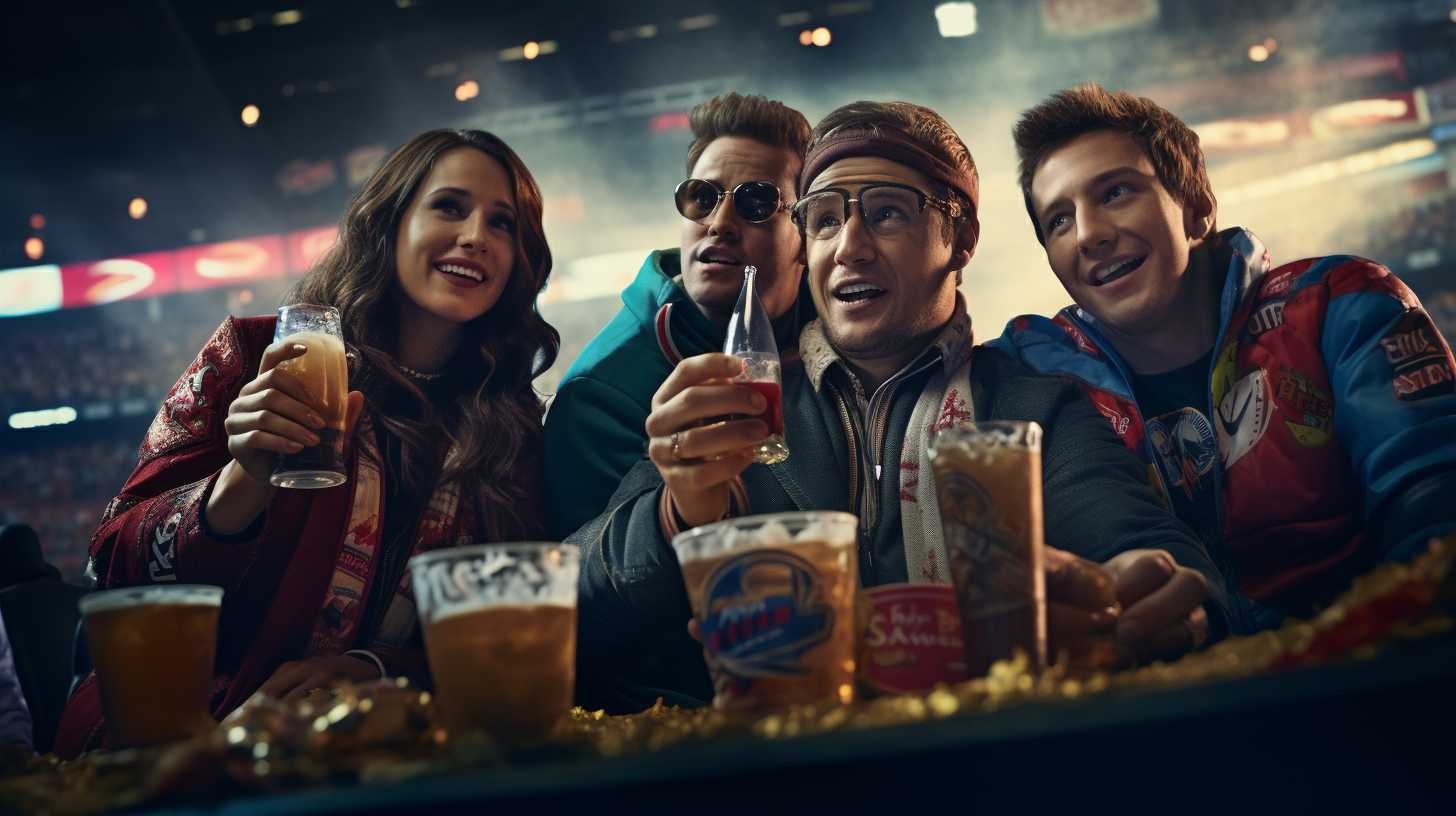 Welcome to NASCAR Nectar, where the fast-paced world of NASCAR racing merges with the sociable indulgence of a drink. Are you prepared to blend the thrill of overtakes, pit stops, and finishes with the cheer of a cold one? Gather your speed-loving friends, roll out your favorite libations, and gear up for a high-octane session of this NASCAR Drinking Game!
Setting Up the Game
To kick-start NASCAR Nectar, you'll need:
Live broadcast or streaming of an exciting NASCAR race to ensure you're right in the thick of the action.
An assortment of beverages, from cooling beers to hard-hitting spirits, or even non-alcoholic drinks, cover all tastes.
With a group of race enthusiasts, a nail-biting match, and a range of drinks, you're ready for NASCAR Nectar!
NASCAR Drinking Game Rules
Perk up your NASCAR-watching experience with these creative drinking rules:
Starting Signal Sip: Everyone takes a drink at the start of the race.
Overtake Guzzle: Whenever a driver overtakes another, everyone takes a sip.
Caution Sip: If a caution flag is out, participants take a drink.
Pit Stop Swig: Whenever a driver makes a pit stop, everyone takes a gulp.
Crash Chug: If there's a crash, participants finish their drink as they pray for safety.
Lead Change Lager: When the lead changes, everyone takes a sip.
Drafting Draught: If "the draft" is mentioned, it's a cue for a long sip.
Record-Breaking Rounds: If a race or lap record is broken, everyone drinks.
Commentator's Choice: When a driver's sponsor is mentioned, it's time for a sip.
Victory Gulp: As the checkered flag waves, everyone finishes their drink in honor of the winner.
Playing NASCAR Nectar Responsibly
Team Spirit and Tipples: Maintain a friendly atmosphere, focusing on the collective love for NASCAR and good-natured fun.
Track Adjustments: Modify the rules to suit each player's drink choice and level of alcohol tolerance.
Hydration Pits: Encourage responsible drinking habits by alternating alcoholic beverages with plenty of water, and offering non-alcoholic alternatives for those who prefer.
NASCAR Nectar innovatively integrates the high-speed excitement of NASCAR with the sociability of a friendly drinking game. With an emphasis on enjoyment, camaraderie, and responsible consumption, NASCAR Nectar promises to take your NASCAR gatherings to a new level. So call your buddies, tune into an exciting NASCAR race, and line up your favorite drinks for a fast-paced, fun-filled session of NASCAR Nectar!