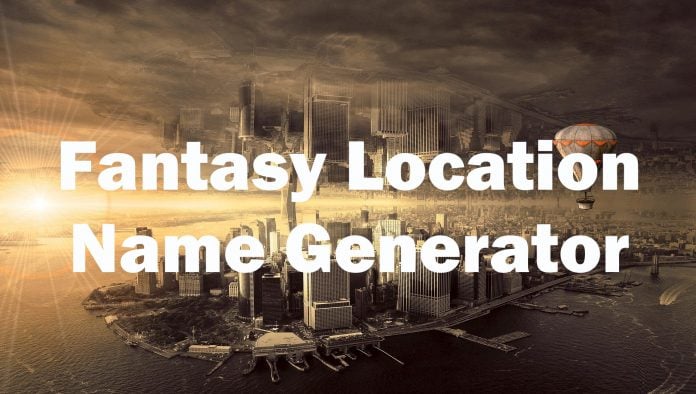 Fantasy settings are a lot of fun to write about as you really have no limitations on what you can make. Coming up with the lay of the land, way of life and other social constructs may come easy, but what about the names for places? This tool is a fantasy location name generator to help you out.
Use the control below to start generating a list of random fantasy locations. Click the button and it will give you some ideas that you can use for the name of regions, cities/towns or any other location that needs to be given a name.
Fantasy Location Name Ideas
There should be a massive number of possible ideas that can be generated using the tool above. If you are looking for a taste of what it can generate, here are some of the best ideas that it has suggested.
For more interesting location names to use for fantasy writing in books, games or whatever sort of creation you are working on, this tool will hopefully give you all of the help that you need. If you found this useful, please try and share it with others to help keep the site alive.
Fantasy Location Ideas
If you are working on a book, story or some other form of fictional writing that requires you to build a completely made-up world, you may be having trouble coming up with some ideas to use for names of places. This fantasy location name generator will give you lots of great ideas to use for places, planets, cities or any other kind of location that requires you to come up with a name.
Fantasy Place Name Ideas
It takes a huge amount of effort to come up with a completely made-up location in a fictional book. After putting endless hours describing every minor detail in your writing, you need to wrap this entire place up with a name. Do you use a name that describes the location or do you just come up with something completely random? This tool is great for giving you fantasy place name ideas for any fictional works.