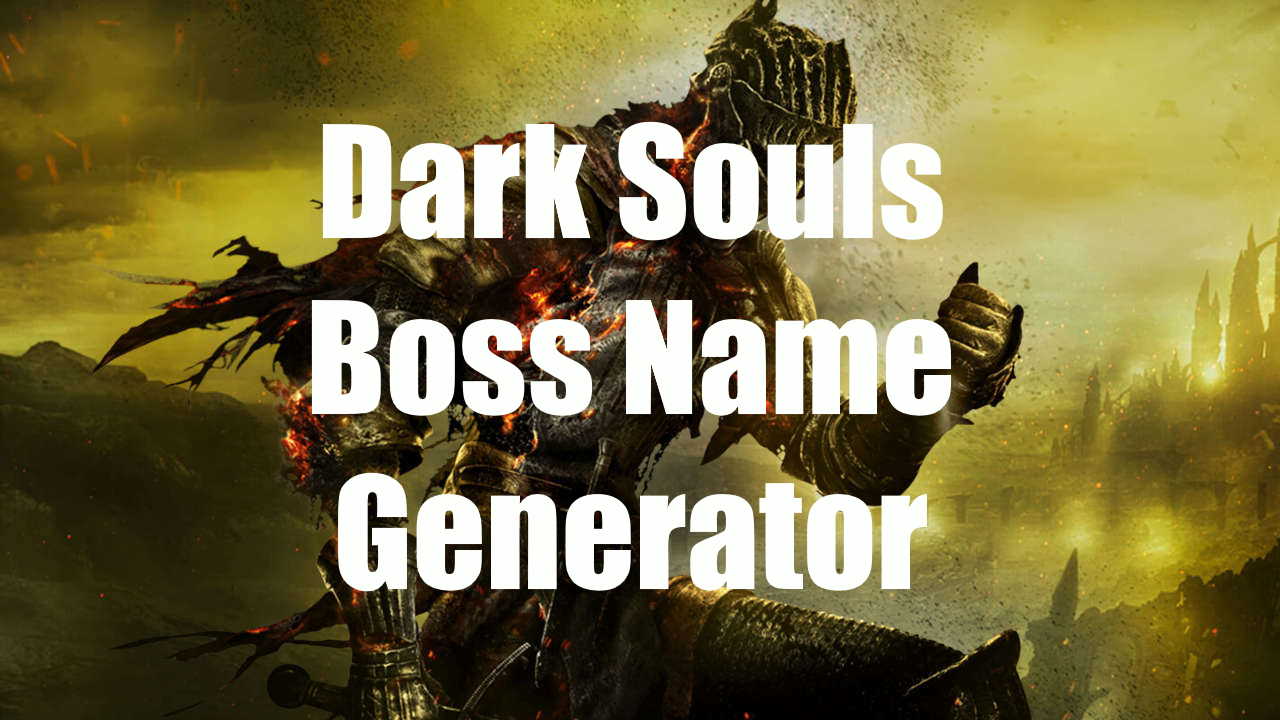 The world you explore in the Dark Souls franchise is one of the more iconic dark and gothic style worlds in gaming. The brutal difficulty of the standard enemies is only amplified when you have to take down some of the gargantuan boss battles that take extreme skill and practice to take down. This page contains a Dark Souls boss name generator that will give you some cool suggestions to use for new boss names.
Boss enemies in the Dark Souls games can range from smaller warriors to large beasts. Coming up with the names for these will often depend on the back story of the enemy. The filter in the generator below will give you the option to switch between some styles that can represent the enemy better.
The majority of the names here will better suit larger enemies and are best for coming up with demon names. Since Latin is common in the games this tool will generate, you can apply them to pretty much anything, particularly the biblical names.
Gender: