Pocket Edition Minecraft Seeds

Important
Minecraft PE edition has been replaced with the newer Bedrock edition of the game. If you are running the latest version of the game for Android or iOS then these seeds will not work for you. Click here to view the collection of Minecraft Bedrock Edition seeds.
For what started out as a very rough and ready version of Minecraft, the pocket edition of the game has turned out to be a great game to play on the go. The drive to update the mobile version to keep it in line with other editions of the game has been great. There is very little draw back to playing on mobile devices now.
Minecraft PE seeds are not the same as the seeds on other platforms. You will be unable to use a seed from the PS4 version of the game for example and expect the same world to be generated in the mobile version. This is why this collection of seeds exists.
Below are a list of seeds for the pocket edition of Minecraft. All of these seeds will have something about them that makes them worth using. Check out the tags to see what is unique about them if the title doesn't make it clear.
Feel free to submit your own if you know of a cool seed, or if you find something of interest in an existing seed, add a comment to help others out.
LATEST POCKET EDITION SEEDS
SUBMIT SEED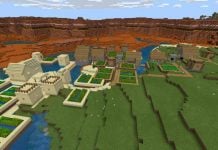 Bedrock Edition
Multi village seeds are always fun, this one is unique in that it is in an unusual location. First off you have an awesome mesa...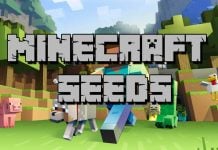 Pocket Edition
Starting up a new settlement often involves a lot of work to clear out land and find enough space to build some larger buildings. Finding...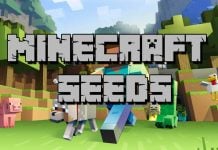 Pocket Edition
I am a big fan of survival island seeds. There are only so many basic islands before new seeds stop being interesting. This is a...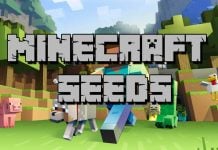 Pocket Edition
Since their introduction, woodland mansions have been one of the greatest finds you can come across. With rooms filled with loot that more often than...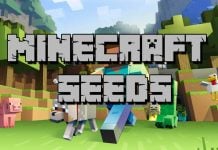 Pocket Edition
This survival island seed is quite unique with the landscape that it has. It reminds me a bit of the island from castaway. Some trees...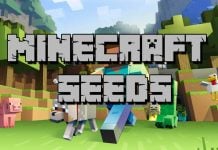 Pocket Edition
An unusually short seed number, no excuse for inputting this one incorrectly. The spawn point makes it seem like a fairly normal seed but if...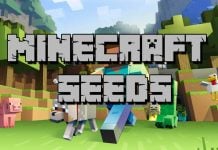 Pocket Edition
With this seed, you will spawn next to a village with some nice loot in the blacksmith. Nothing over the top, but the nearby snowy...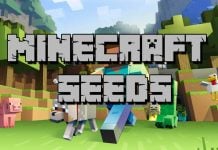 Pocket Edition
This seed number is actually a word that makes sense. One of the many examples of Minecraft seeds that appear to be programmed into the...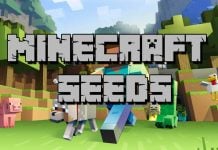 Pocket Edition
Medium sized city seed right at the spawn location. The city is made up of 3 villages all bundled in together to form a big...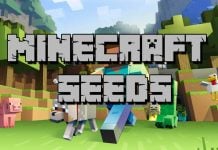 Pocket Edition
A very large city that is made up of 4 villages. The place looks great and to top it off there are 3 blacksmiths with...