Minecraft Seeds For PlayStation 4
The PlayStation 4 is currently running it's own specific version of Minecraft that is not compatible with other versions on different consoles. I have written more about this in the
Minecraft seed compatibility guide
for those unfamiliar with it.
The seeds listed below are seeds that have been tested and confirmed to be working on the PlayStation 4. If Sony eventually allow support for the Bedrock edition, then all of those will also appear here.
If you have found a great seed for the PS4 version of Minecraft,
please submit it here
so that others can enjoy it too.
LATEST PLAYSTATION 4 MINECRAFT SEEDS
SUBMIT SEED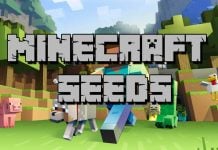 For those looking for a nice woodland mansion seed on the PlayStation 4, look no further. This is hands down the best seed you are...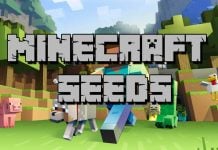 So when it comes to making life easy without cheating, this seed is going to be the holy grail of easy Minecraft seeds. The map...