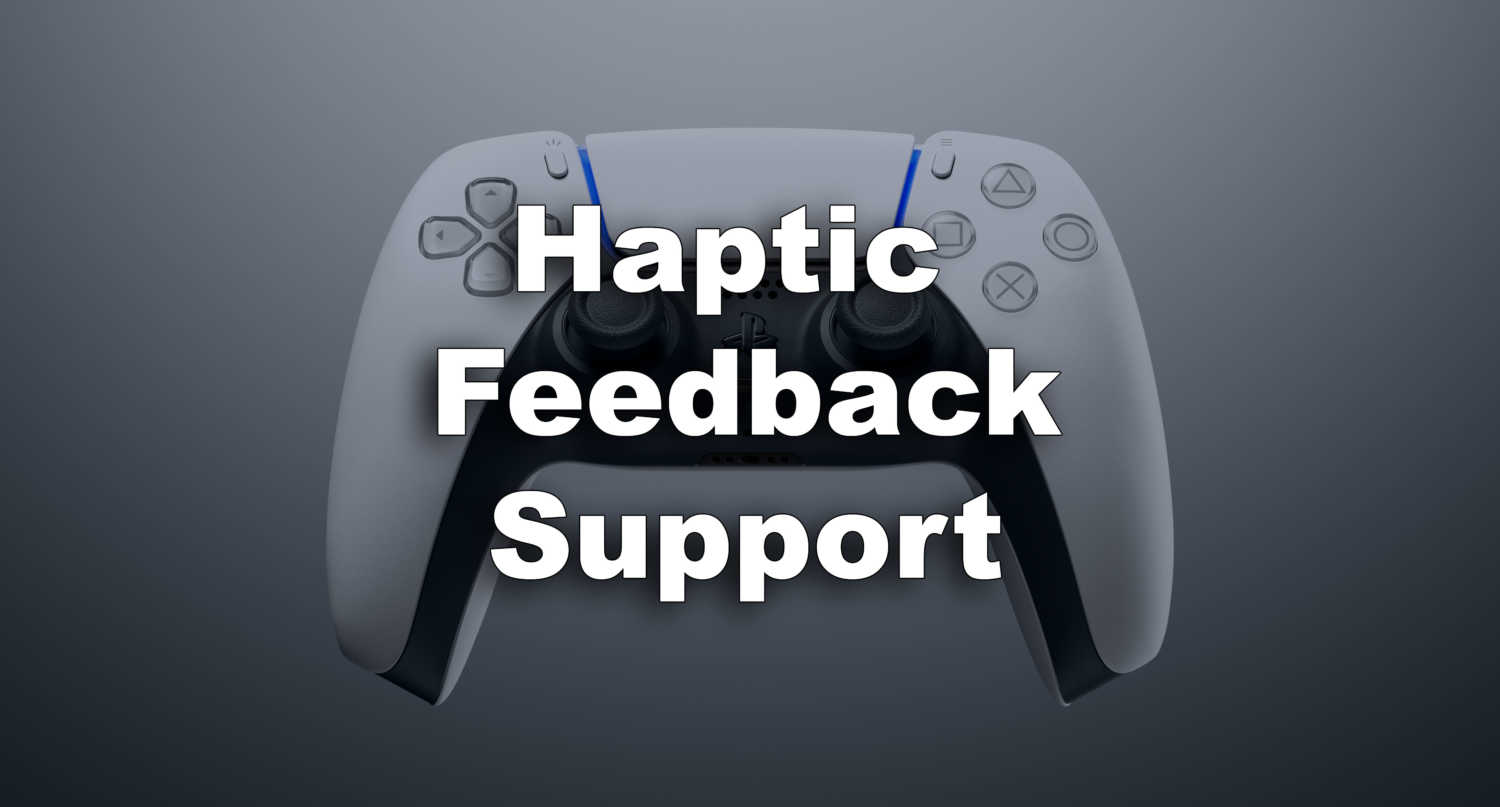 Rumble has been a feature of video games for over 20 years now with the Nintendo 64 having a rumble pack addon and the PS1 having the first Dualshock controller. Fast forward to the PS5 and Sony has ditched the Dualshock name and has named the latest controller, the Duelsense.
The Dualsense comes equipped with some cool new features such as adaptive triggers and haptic feedback support. Haptic feedback is a smarter, more advanced vibration system that is used inside electronic devices that need to give some kind of vibration feedback to the player.
Rather than just have the entire controller shake at varying intensity when an action happens in-game, haptic feedback allows for a more precise and specific type of rumble. This can be feedback in a specific area of the controller or even vibration of a certain pattern that closely mimics a realistic event. The feeling of raindrops falling on your hands being one of the more unusual examples we have seen.
If you have picked up a PS5 or are just looking for some games that support this feature, the list below will have you covered.
*This list is maintained manually. I will aim to keep it as up to date as possible but if I end up missing some games, please leave a comment below to let me know and I will get it added to the list. 
PS5 Games With Haptic Feedback
| Game | Haptic Feedback | Adaptive Trigger |
| --- | --- | --- |
| Assassin's Creed Valhalla | Yes | Yes |
| Astro's Playroom | Yes | Yes |
| Avengers | Yes | Yes |
| Borderlands 3 | Yes | Yes |
| Bugsnax | Yes | Yes |
| Call of Duty: Black Ops Cold War | Yes | Yes |
| Control | Yes | Yes |
| Crash Bandicoot 4: It's About Time | Yes | Yes |
| Deathloop | Yes | Yes |
| Demon's Souls | Yes | Yes |
| Destruction AllStars | Yes | Yes |
| Devil May Cry 5 Special Edition | Yes | Yes |
| DiRT 5 | Yes | Yes |
| FIFA 21 | No | Yes |
| Fortnite | Yes | Yes |
| Genshin Impact | Yes | Yes |
| Ghost of Tsushima: Director's Cut | Yes | Yes |
| Ghostwire: Tokyo | Yes | Yes |
| God of War: Ragnarok | Likely | Likely |
| Godfall | Yes | Yes |
| Goodbye Volcano High | No | Yes |
| Gran Turismo 7 | Yes | Yes |
| Hades | Yes | No |
| Heavenly Bodies | Yes | Yes |
| Hogwarts Legacy | Yes | No |
| Horizon Forbidden West | Yes | No |
| Immortals Fenyx Rising | No | Yes |
| Jett: The Far Shore | No | Yes |
| Kena: Bridge of Spirits | Yes | Yes |
| Madden 21 | No | Yes |
| Maneater | No | Yes |
| Marvel's Avengers | Yes | Yes |
| Marvel's Spider-Man Remastered | Yes | Yes |
| Marvel's Spider-Man: Miles Morales | Yes | Yes |
| Metro Exodus | Yes | Yes |
| NBA 2K21 | Yes | Yes |
| No Man's Sky | Yes | Yes |
| Nour: Play With Your Food | Yes | Yes |
| Observer: System Redux | Yes | Yes |
| Oddworld: Soulstorm | Yes | No |
| Ratchet & Clank: Rift Apart | Yes | Yes |
| Resident Evil Village | Yes | Yes |
| Returnal | Yes | Yes |
| Ride 4 | Yes | Yes |
| Sackboy: A Big Adventure | Yes | No |
| The Pathless | Yes | Yes |
| Tony Hawks: Pro Skater 1 + 2 | Yes | Yes |
| Warframe | Yes | Yes |
| Watch Dogs: Legion | Yes | Yes |
| Wreckfest | Yes | Yes |