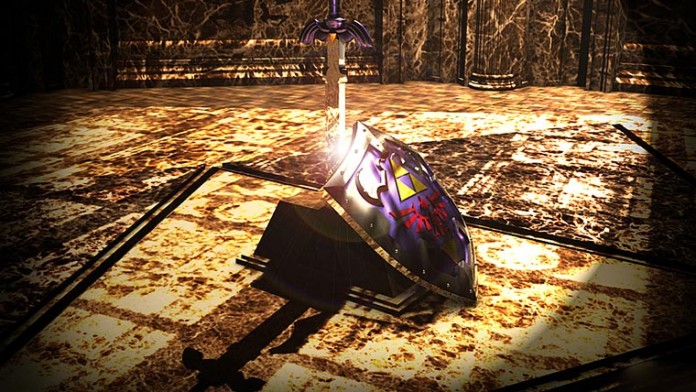 Before you get excited, this unfortunately isn't a sneak peak into the upcoming Legend of Zelda Game on the WiiU. In fact there is a good chance that we may never even see the Unreal Engine 4 running on the Wii U. This video does help us dream though. It will probably be 2 or 3 more hardware generations before Nintendo cook up a console that has sufficient hardware to render games like this, so consider this a glimpse into the future.
The video shows Link equipped with the Master Sword and Hylian Shield. In the distance you can see the moon from Majoras Mask and of course the giant Deku tree. Sadly there is no dungeon inside…yet!
The visual quality is very impressive. The strong green from Links costume still makes it feel slightly cartoonish, but the grass and rest of the environment take the quality to a whole new level. Link does run like he has the triforce stuck up his ass, but this is a visual demo, so we can't be critical about this.
CPU:I7-4790K @ 4.8Ghz 1.32Vc + RAIJINTEK Triton watercooler
GPU: GTX 980 Ti EVGA Superclocked+ ACX 2.0+ OCed = 1366mhz core / 4100mhz Memory
Ram:32GB (4x 8192MB) HyperX Savage RED DDR3-2400 DIMM CL11 Quad Kit
Visual quality of this standard is going to be reserved for PC gamers for quite some time. Based off the specs of the PC used to demonstrate this, we may not even see this in the next console generation either.
If this wasn't enough here is a bonus look at the Temple of Time from The Ocarina Of Time, remade in Unreal Engine 4. This looks insanely good!
As another bonus, I also stumbled across a part of clock town that was remade in Unreal Engine 4. The visual quality isn't quite as good on this one, but it's still pretty cool to see the classic town remade.