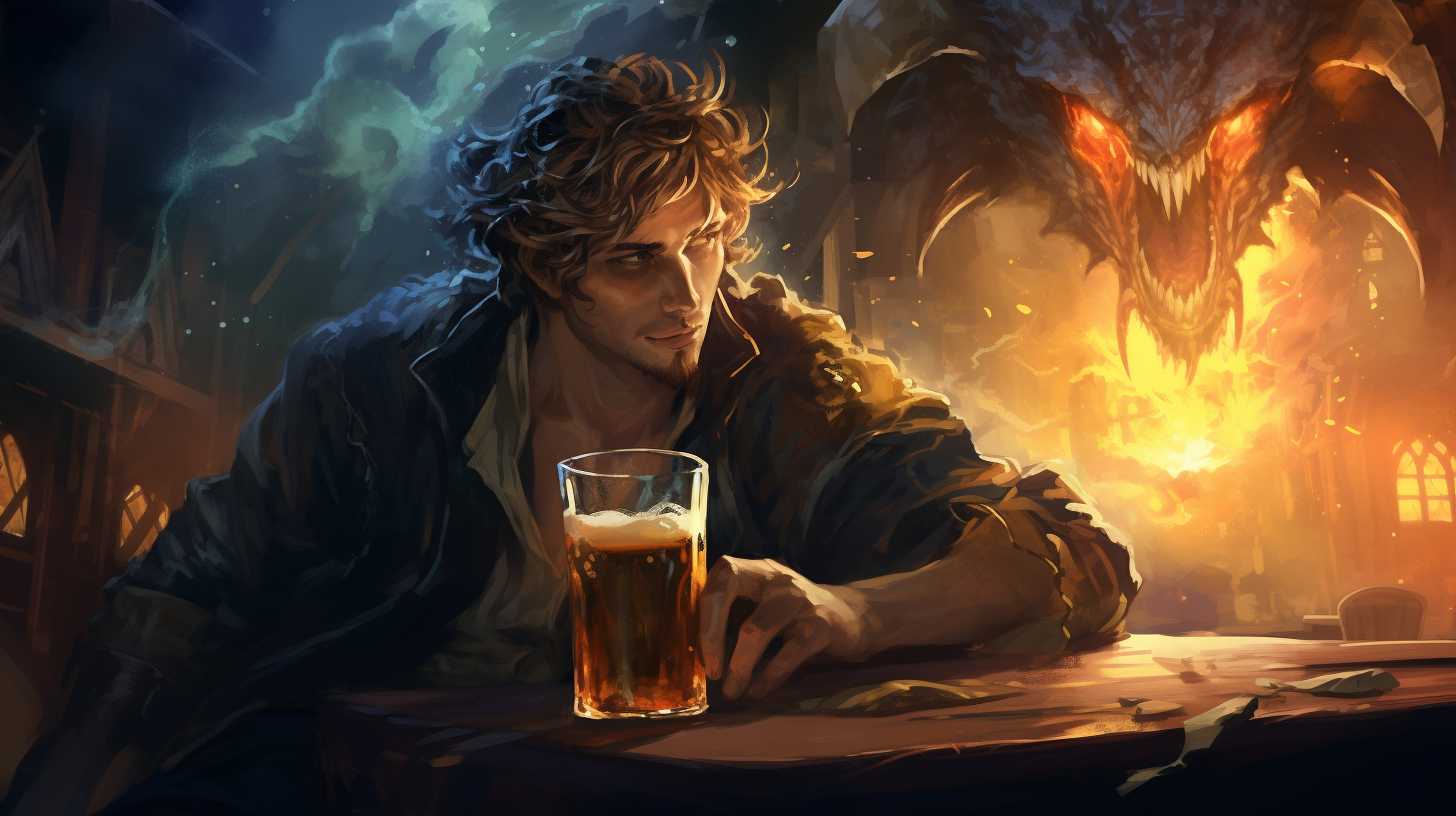 Welcome to League of Legends-Libations, an interactive experience that combines the thrilling and strategic universe of League of Legends (LoL) with the joy of a lively drinking game. Ready to take your champion's journey to a new level of camaraderie? Gather your team, launch the game, prepare your favourite drinks, and brace yourself for the spirited journey through League of Legends-Libations.
Setting Up the Game
To embark on your fantastical voyage through League of Legends-Libations, gather the following:
A smooth online multiplayer setup to enable a seamless LoL experience for each player.
A choice of beverages —from icy beers, colourful cocktails to non-alcoholic mocktails, satisfies every palate.
With the perfect setup, player community, and drinks at the ready, you're poised for an epic session of League of Legends-Libations!
League of Legends Drinking Game Rules
League of Legends-Libations blends gripping LoL gameplay with cheerful drinking prompts. Here are the fundamental rules:
Summoner's Suds: Everyone takes a sip upon entering the Summoner's Rift.
Kill Keg: Each time a player scores a kill, they assign a sip to another player.
Turret Tipple: When you destroy an enemy turret, take a victory sip.
Dragon Draught: Successfully slaying a dragon permits a player to assign a drink to another summoner.
Baron Booze: If your team takes down Baron Nashor, everyone else on the team takes a celebratory drink.
Custom Rules for Extra Excitement
Heighten your LoL gaming experience with these innovative, custom rules:
Ace Ale: Pull off an Ace? Your team honour you by finishing their drinks.
First Blood Fizz: The player who draws First Blood takes a celebratory sip.
Pentakill Pint: Pull off a Pentakill and all other players finish their drinks.
Guardian Guzzle: Each player takes a drink each time their Guardian Angel item revives them.
Dead Man's Drink: Each time a player's Dead Man's Plate reaches full stacks, they take a sip.
Playing League of Legends-Libations Sensibly
Community Camaraderie: Ensure a friendly atmosphere for everyone to enjoy the game and the drinks.
Elastic Etiquette: Modify rules based on each player's familiarity with LoL and their drink tolerance for a balanced experience.
Hydration Heroes: Encourage responsible drinking, plenty of water, and always provide non-alcoholic drink options for those who prefer them.
League of Legends-Libations magnificently integrates the competitive realm of League of Legends with the conviviality of a playful drinking game. With an emphasis on fun, comfort, and responsible consumption, League of Legends-Libations is all set to take your gaming nights to a different dimension. So call your companions, start a game of LoL, pour out your favourite drinks and prepare for an unforgettable investigation through the enthralling universe of League of Legends-Libations. It's time to discover a new way of enjoying your favourite game!