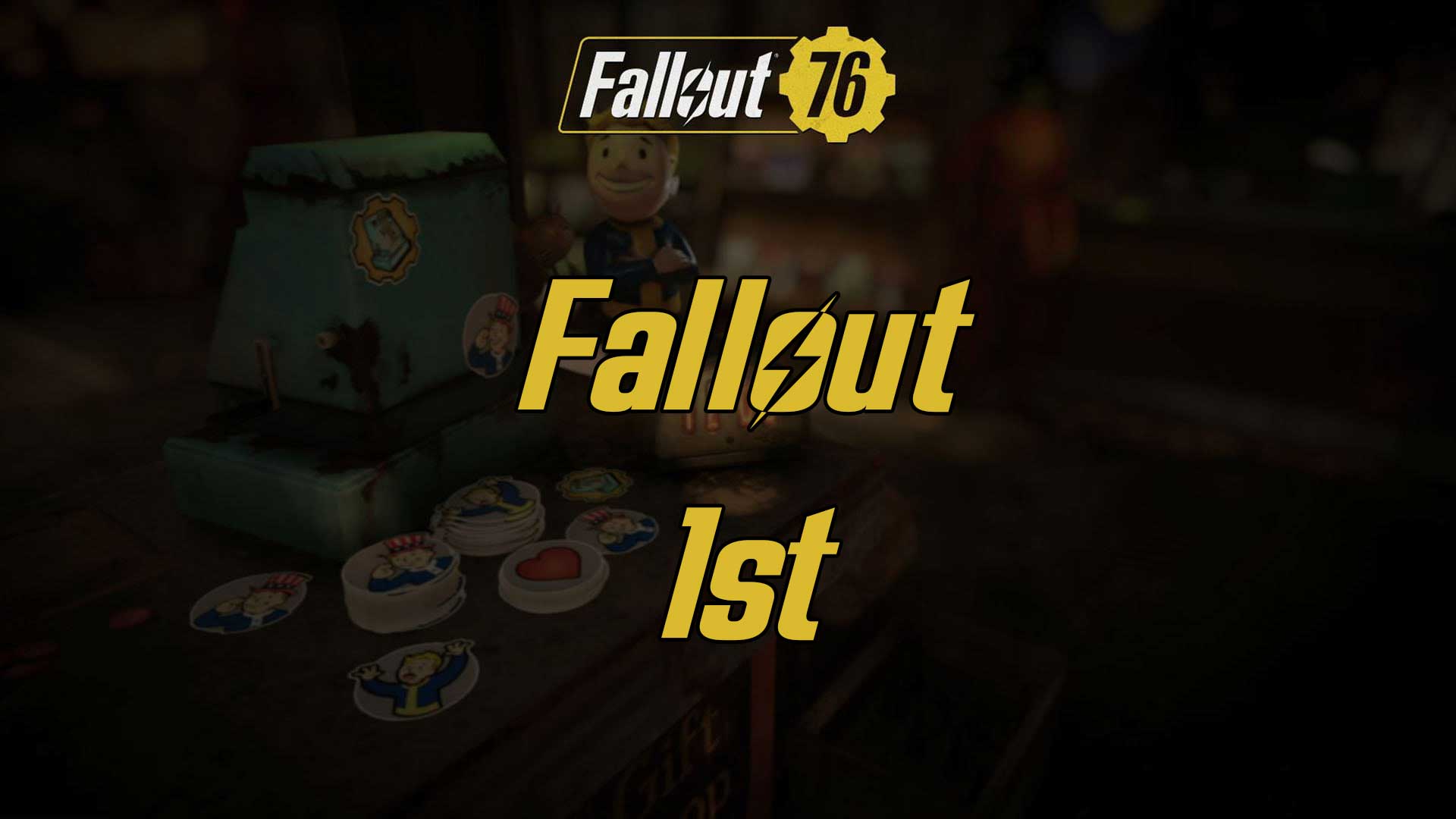 Fallout 1st is a supplementary online subscription that will grant Fallout 76 players some additional in-game benefits that standard players do not receive. This would be a less than common subscription model for a game like this where the barrier to play would normally be locked behind a monthly subscription. If you do not need to pay to play the game, what reason is there to purchase this subscription in the first place? Is Fallout 1st worth the money?
With a fairly hefty monthly fee, Fallout 1st is not something that people will be jumping to purchase. Especially when the benefits that come with it do not really jump out at you. I made the jump a while back to purchase a subscription and I have had some time to get the hang of it. Here is how I feel about the subscription and whether it provides enough value to make it worth the cost. 
Are The Benefits Worth It?
There are a few benefits that come with a Fallout 1st subscription. The atoms to spend in the atom store each month may or may not be worth it for you. I personally find them quite useless as I do not care about building a big fancy camp. This may hold value for others who do enjoy the cosmetic side of the game.
The Survival Tent Is Amazing!
The tent is something that people have lots of questions around. Is it a second camp? What are the limitations? The tent is not like a camp at all. It is essentially a portable stash crate. If you find yourself having to walk long distances while over-encumbered, the tent will pay for itself. You can deploy the tent for free, whenever you wish, giving you immediate access to a stash crate to unload all of your junk and loot. 
For an added boost, the tend contains a bed to sleep in, can be deployed for fee and best of all, the last location you deployed it to becomes a FREE fast travel point. Just like you can travel to your CAMP for free, you can also travel to your tent for free. If you place your CAMP and tent in strategic locations, you can save a lot of caps in fast travel fees. 
New Scrapbox Is Invaluable
Early in the game, the 800lbs limit of the stash crate seems like a lot. When you hit the limit, however, things get difficult. The new junk stash crate fixes this. You can store infinite junk. Junk being crafting materials such as concrete, lead, screws and so on. You can't store guns or anything like this, only junk. You would be surprised how much space this saves in your regular stash box. One of these new boxes can be found in your survival tent too, making life even more convenient. 
Private Server Access
Public servers are the default way to play Fallout 76. You join a world with other players running around the wasteland. You can try to kill them if you wish, you can join teams with them or you can ignore them. The biggest thing to note is that if other players kill enemies or loot buildings, the entire world is impacted by this. Playing in open servers will often result in the best loot being taken from various areas. It is the price most people pay for online games like this.
Private servers change this. You can create a private server and you will be the only player running around in this world. You can invite up to 7 friends to share the world with. If you are sick of other players killing you, taking all of the good resources, or capturing workshops you want, join a private server and enjoy peace and quiet where no other players can bother you.
Is It a Fair Price?
In terms of pricing, Fallout 1st is very expensive. Considering it is just some in-game benefits to give you an upper hand over other players, a lot of money is charged to give you this. Perhaps there are some overheads with private servers, but the fee of €14.99 is very high when you compare it to something like Xbox Live or PlayStation Plus where you get access to games each money and multiplayer access to a lot of other online games. 
With this being said, it is what it is. Fallout 1st is expensive but if this is the only game you plan on playing for a few months, the benefits this subscription brings may soften the blow that comes with the pricing of this. 
Should I Buy Fallout 1st?
While the subscription fee for Fallout 1st is most definitely overpriced for what you get, it does so much to make life easy that it is worth the purchase if you are someone who will play this game every day. The amount of time you save not having to carry junk around and not having to manage your stash space will give you lots more time to enjoy the combat and exploration elements of Fallout 76.
The value of the subscription will depend on your circumstances. Since you can purchase one month and cancel, the general recommendation for people is to purchase it for a month, fill up the scrapbox and if you hate it at the end of the month, cancel the subscription. You will still be able to take items from the scrapbox, you just won't be able to add items to it anymore.