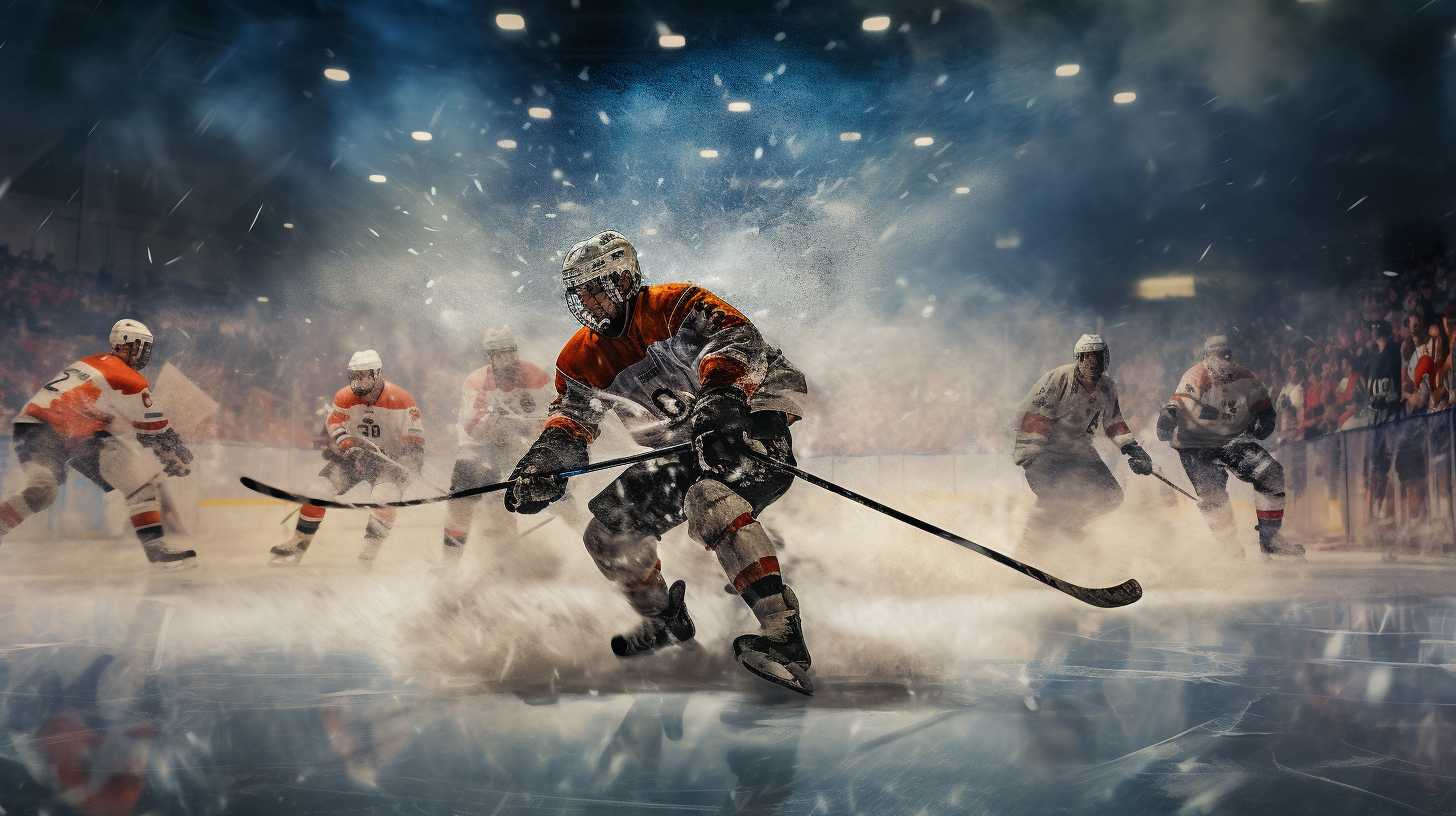 Welcome to Hockey Hops, where the adrenaline-pumping action of hockey meets high-spirited, friendly revelry. Are you ready for an unforgettable combination of fast plays and frothy pitchers? Unite your hockey enthusiast friends, line up your favorite drinks, and prepare for the face-off with this hockey drinking game.
Setting Up the Game
To launch your Hockey-Hops experience, you'll need the following:
A group of friends who share your passion for hockey and a good drink.
Live access to a hockey game for maximum excitement and fast-paced drinking.
An array of beverages, from ice-cold beers to cocktails or non-alcoholic alternatives, depending on each participant's preference.
With an excited crowd, a live game, and a choice of beverages, you're ready for your Hockey-Hops adventure!
Hockey Drinking Game Rules
Elevate your hockey-watching experience with these drinking rules:
Puck Drop Draught: When the puck drops to commence a period, everyone takes a drink.
Goal Guzzle: For every goal scored, take a drink.
Power Play Pour: If a power play starts, everyone takes a sip.
Penalty Box Booze: When a player serves time in the penalty box, take a gulp.
Hat Trick Hooch: Celebrate a hat trick with three rounds of drinks.
Slapshot Slam: Each time a slapshot is attempted, take a sip.
Breakaway Brew: Whenever there's a breakaway, everyone takes a drink.
Fight Frenzy: If a fight occurs between players, finish your drink.
Overtime Onslaught: When the game goes into overtime, everyone refills their drinks and embraces the extra buzz.
Goalie Save Guzzle: Celebrate a goalie's fantastic save with a swig of your drink.
Playing Hockey-Hops Responsibly
Sportsmanship Smiles: Make the game enjoyable for everyone by maintaining a friendly atmosphere and emphasizing camaraderie.
Rink Rules Rewritten: Tailor the rules to align with each player's drinking preferences and tolerance.
Hydrate and Party: Support responsible drinking by providing ample water and non-alcoholic alternatives, allowing everyone to participate comfortably.
Hockey-Hops fuses the dynamic gameplay of hockey with the high-energy spirit of friendly drinking games. By maintaining a focus on fun, camaraderie, and responsible drinking, Hockey Hops can elevate your hockey-watching gatherings to new heights. Gather your teammates, tune into your favorite hockey game, and enjoy the perfect blend of hockey and spirited drinks with Hockey Hops!