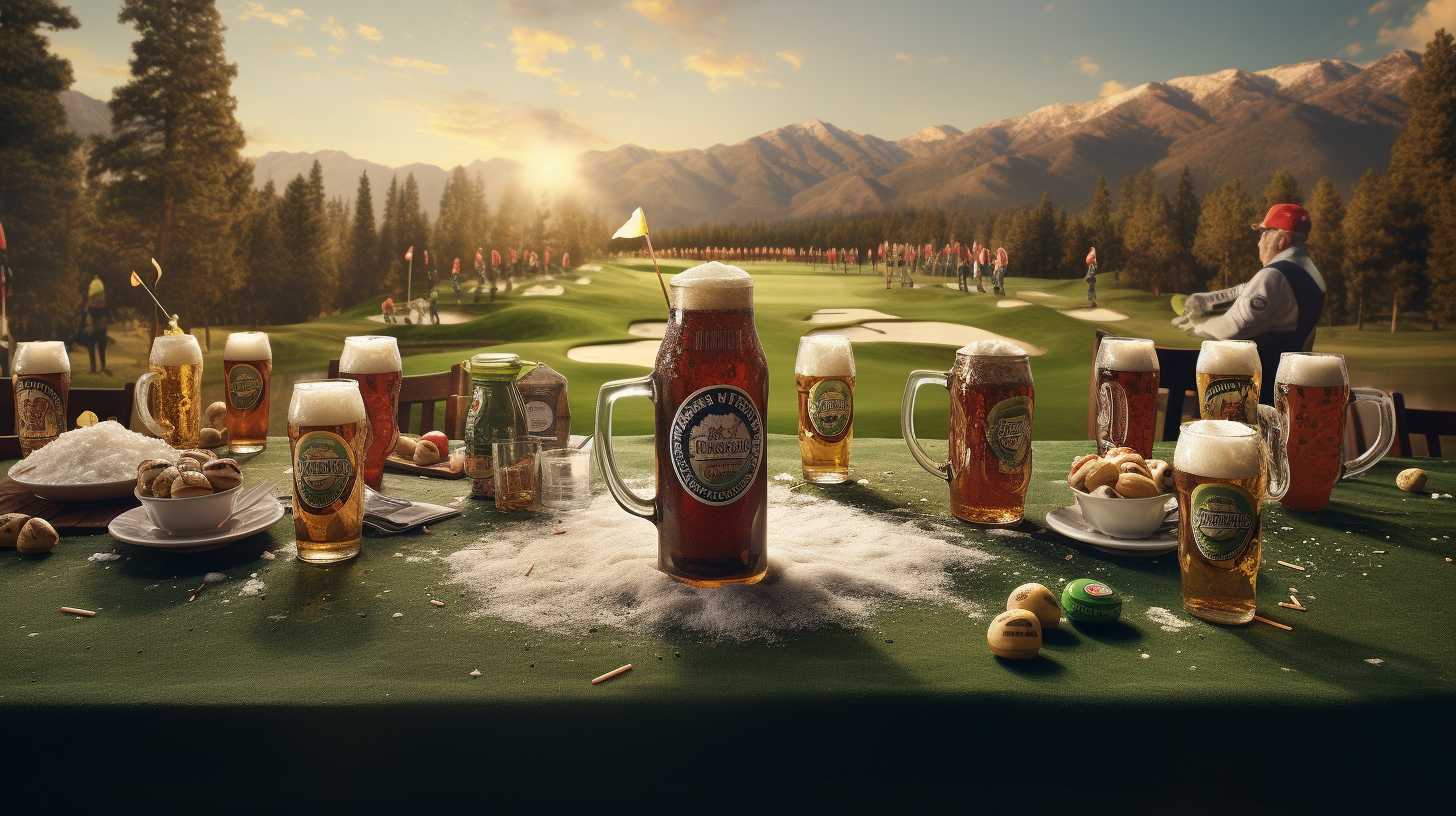 Welcome to Golf-Guzzler, where the tranquil rhythm of golf intertwines with good-humored toasting. Are you ready to pair the joy of birdies and bogeys with the mirth of a friendly drink? Gather your fellow golf enthusiasts, pick your favorite beverages, and prepare to swing your way through an unforgettable round of this golf drinking game.
Setting Up the Game
To launch your Golf-Guzzler experience, ensure you have:
A group of friends shared enthusiasm for both golf and a lighthearted drink.
Live access to a golf tournament for real-time enjoyment and reactions.
A variety of beverages, from frothy beers to craft cocktails or even non-alcoholic options, cater to everyone's preferences.
With the right crowd, an exciting tournament, and favored drinks, you're ready to tee off in Golf-Guzzler style!
Golf Drinking Game Rules
Boost your golf-watching experience with these entertaining drinking rules:
Tee Time Tipple: As each player tees off, everyone toasts with a drink.
Birdie Brew: For every birdie scored, take a drink.
Eagle Elixir: When an eagle is scored, everyone takes two sips.
Bogey Bourbon: For every bogey made, take a gulp.
Hole-in-One Huzzah: If someone scores a hole-in-one, everyone finishes their drink in celebration.
Sand Trap Swig: When a player's ball lands in a bunker, take a drink.
Water Hazard Whiskey: If a ball lands in the water, everyone takes a gulp.
Fore-warning Fizz: Each time a player yells, "Fore!", take a swig.
Putting Puzzle Porter: If a player three-putts or more, everyone takes a sip.
Playoff Prosecco: In the event of a playoff, everyone refills their drinks and prepares for the intensified battle.
Playing Golf-Guzzler Responsibly
Friendly Fairway: Ensure the game maintains a fun and friendly atmosphere, centering on the enjoyment of golf and company rather than excessive drinking.
Green Adjustments: Customize the rules as per each player's drinking preferences and tolerance.
Hydrate in the Hazard: Encourage balancing alcoholic drinks with water and providing non-alcoholic alternatives to keep the game enjoyable for everyone.
Golf-Guzzler unites the peaceful intensity of golf with the jovial spirit of a friendly drinking game. By spotlighting fun, camaraderie, and responsible indulgence, Golf-Guzzler reinvents the golf-watching experience. Gather your fairway friends, tune into your favorite golf tournament, and pour out your beloved drinks in preparation for the delightful session of Golf-Guzzler!