I remember having an Bejeweled on my first iPod touch and loving it. I got it again for my Android phone, but what are some other good games where you need to match similar objects like you have to do in Bejeweled. Are there any good games like Bejeweled that have a multiplayer element or anything like that to try and make things a bit different?
Treasures of Montezuma Blitz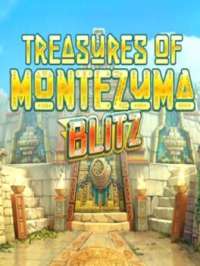 There are a lot of games that have a similar game style. If you check any store and look at the related games for Bejeweled there are truck loads of games that are like Bejeweled. One game I remember spending a lot of time playing were the Montezuma games. Havn't played one in a while, but there are quite a few of them now.
Best Friends I have been playing this game on Android and it is fun. It involves all of the normal matching of similar items, but it combines with various objectives that you must complete and a sort of combat system where the color of the item you collect will trigger one of your characters to attack. You can then do things outside of the normal game to power up your characters and stuff. It adds more depth to the game and is good fun.