CRAFTING POSTS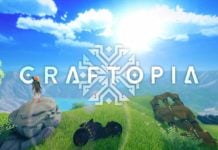 Once you start getting yourself established in Craftopia, you will notice that lots of the cool things to craft such as machines that facilitate automation require you to have some bioethanol. Even if you already know how to create Bioethanol,...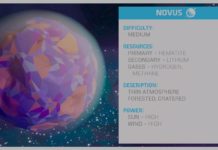 Novis is a moon in Astroneer that rotates around Vesania. While the planet is classified as being an exotic moon, it does not share many similarities with the exotic planet that it orbits. Novus is quite rocky and rough but...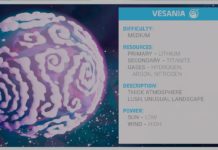 Vesania is an exotic planet in Astroneer. The landscape feels like a 1960s vision of space with strange and unusual flora and fauna. The terrain is quite difficult to navigate with lots of steep rock edges and pits. Even with...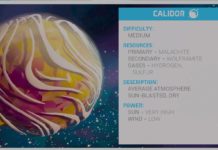 Calidor is a desert planet in Astroneer. The difficulty level on this planet is slightly higher than Sylca. It has a longer day-night cycle which will require you to make good use of batteries to power the base during the...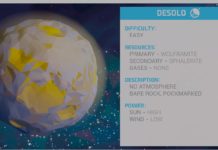 Desolo is the first journey you are likely to make in a rocket in Astroneer. It is the moon of Sylva and is a fairly easy one to explore. It is a barren moon, much like Earths moon.  It is...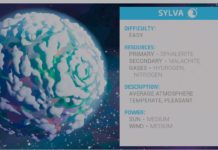 Sylva is the starting planet in Astroneer. All new games will result in the player landing on this planet. Sylva is a fairly calm and hazard free planet. There are a few dangerous plants like popcoral, but these plants won't...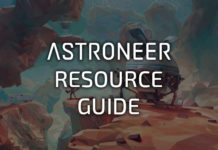 Crafting and resource gathering is a core part of the Astroneer adventure. There are over 40 components that will come up as part of the crafting/printing process in the game. Figuring out where to find all of these components can...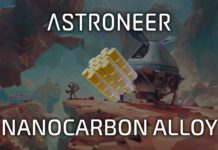 Nanocarbon alloy is a composite resource in Astroneer. This one is the big daddy of crafting in this game. It requires 3 ingredients, all of which require a good bit of resources and effort to craft in the first place....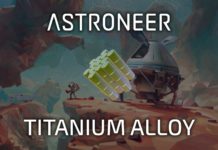 Titanium Allow is a composite resource in Astroneer. This is one of those resources that will put you in a bit of a huff. You have gone to the effort of hunting down titanium and smelted only to find that...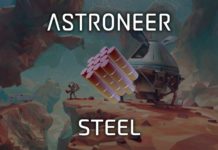 Steel is a composite resource in Astroneer. In order to create steel in real life, you need to use Iron with carbon. The process is the same in this game. In order to create it you will need to have...