ACHIEVEMENT / TROPHY POSTS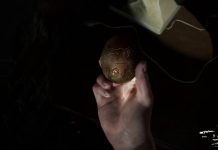 There is a trophy in The Last of Us Part 2 Called "Relic of the Sages". The description is "Find the strange artifact". For those who have played previous Naughty Dog games, you can probably guess what this strange artifact... The Final Reich is the first Nazi Zombie map in Call of Duty WWII. Unlike past zombie maps in Call of Duty games, this map has a series of objectives that appear in the corner of the screen. In the...