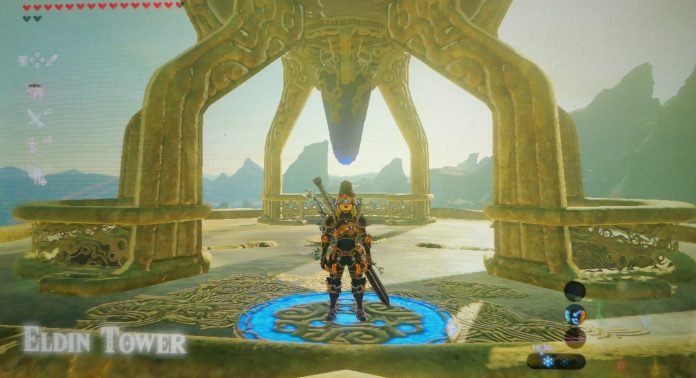 Eldin Tower is another easy Sheikah tower in Breath of the Wild that doesn't present any obstacles that get in the way of you reaching the top. The only problem you will have is actually finding your way to the base of the tower and more dangerously, making the jump to grab onto it.
The map below will show you the exact location of Eldin Tower on the game map. It is at the top of a large mountain area. It might fall out of sight if you aren't actually looking up. Climbing the rock shouldn't cause too much trouble. It is a scary jump to make getting over to it, but you can easily glide back around to a safe area if your reflexes are quick enough.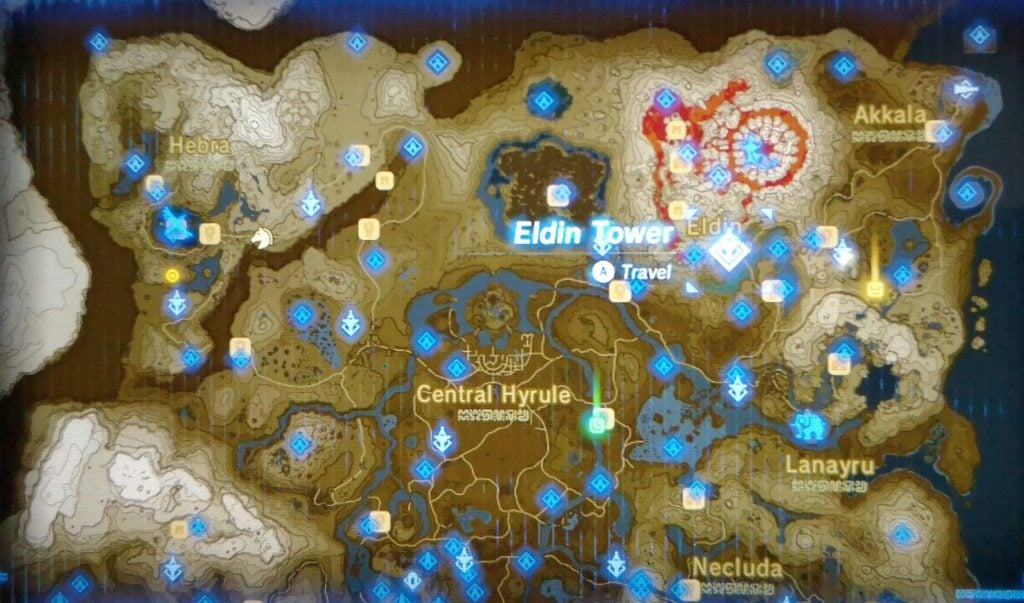 If you need additional help on climbing to the top of the Tower in Breath of the wild. This video guide will show you what to do along with the solutions for all of the other Sheikah towers in the game.