Syberia 3 takes you inside an enchanting, mysterious universe full of life for you to explore in 3D. Plunged into the heart of a world inhabited by a cast of interesting characters, you'll discover and experience a fabulous tale as imagined by Benoit Sokal.
Below you will find a collection of game guides, tutorials and other helpful material relating to Syberia 3
ABOUT SYBERIA 3
LATEST GAME GUIDES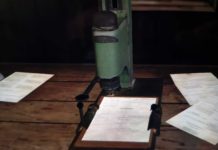 When you exist the large yokel tent and attempt to enter the town of Valsembor, the security guard at the gate will stop you and say you need a stamped town pass in order to enter. Here is what you...