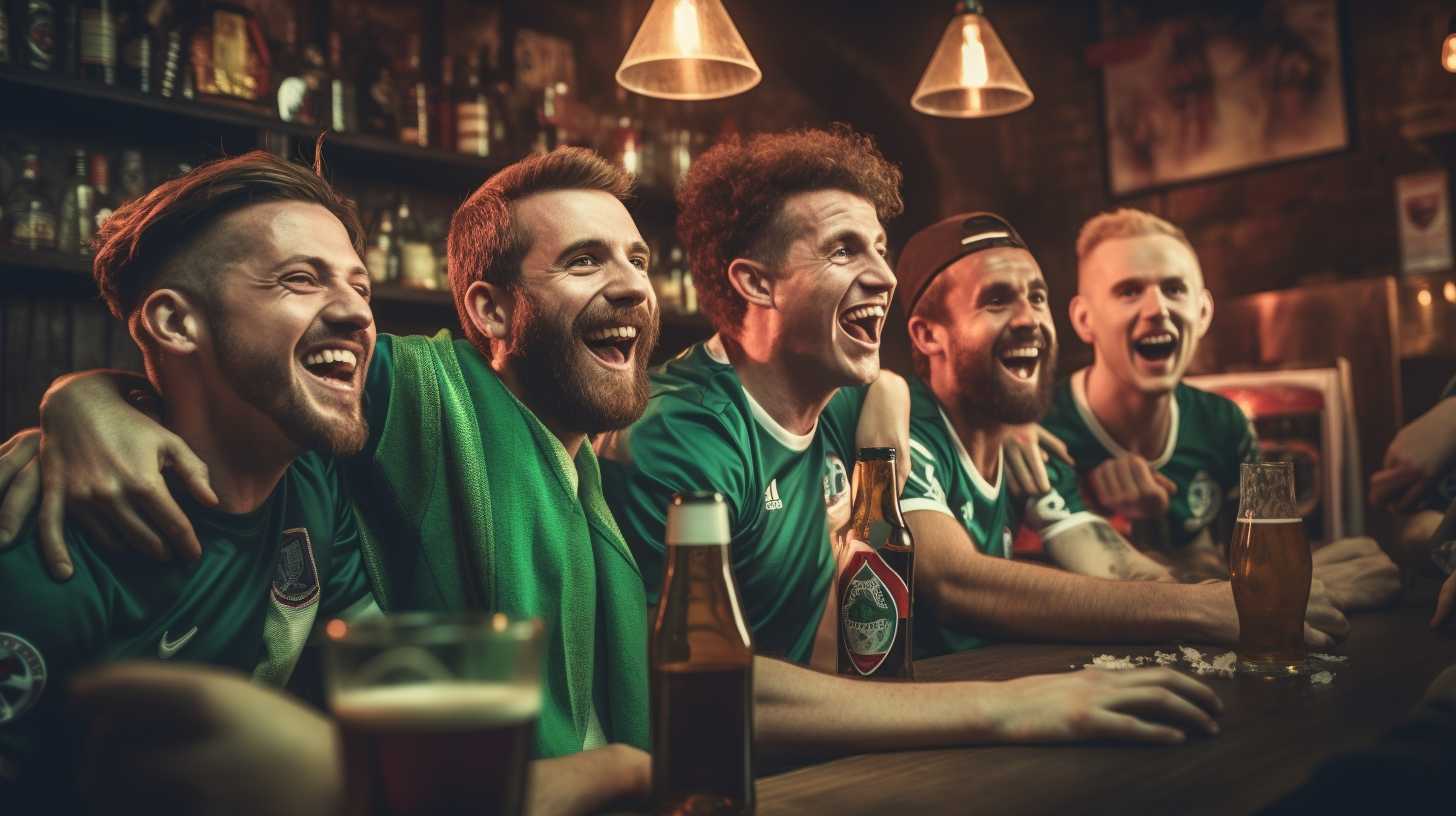 Welcome to Gaelic Gulp, where the action-packed world of Gaelic Football merges with uplifting rounds of drinks. Are you all set to fuse the excitement of goals, points, and hand passes with the mirth of a spirited beverage? Gather your fellow Gaelic football devotees, set up your favorite libations, and prepare for an extraordinary Gaelic Gulp fest!
Setting Up the Game
To kick off your Gaelic Gulp, you'll need:
A group of friends who are as passionate about Gaelic football and a lively drink as you are.
A live televised or streamed Gaelic football match, for an authentic and involved gameplay experience.
A variety of beverages, from hearty stouts to sharp whiskeys or even non-alcoholic options, make sure everyone's tastes are catered for.
With a spirited squad, a thrilling match, and a range of drinks, you're all set for Gaelic Gulp!
Gaelic Football Drinking Game Rules
Ratchet up your Gaelic football-watching experience with these frolicsome drinking rules:
Kick-Off Cheers: At the beginning of each half, everyone toasts with a drink.
Point Pint: For every point scored, take a sip.
Goal Gulp: When a goal is scored, everyone takes two sips.
Free Tipple: For each free kick awarded, take a drink.
Penalty Stout: If a penalty is given, everyone finishes their drink.
Hand-Pass Hops: Each time a hand-pass is executed, take a sip.
Yellow-Card Chaser: If a player is given a yellow card, everyone toasts with a drink.
Red-Card Whiskey: For a red card issued, everyone tips their drink to the fallen player.
Side-Line Swig: Whenever a side-line ball is taken, everyone drinks.
45s Cheers: For every 45m kick, take a hearty gulp.
Playing Gaelic Gulp Responsibly
Teamwork Tipples: Keep the game joyous for all, focusing on the collective love for Gaelic football and the good-humored spirit among participants.
Craic Adjustments: Personalize the rules to match each player's drinking choice and alcohol tolerance.
Hydration Halftime: Promote responsible drinking by offsetting alcoholic drinks with plenty of water and easy access to non-alcoholic alternatives.
Gaelic Gulp masterfully combines the vibrant dynamics of Gaelic football with the sociability of a friendly drinking game. With an emphasis on enjoyment, camaraderie, and sensible consumption, Gaelic Gulp will transform your Gaelic football gatherings into memorable frolics. Assemble your crew, tune into a riveting Gaelic football match, and line up your preferred drinks for a fun-filled session of Gaelic Gulp!