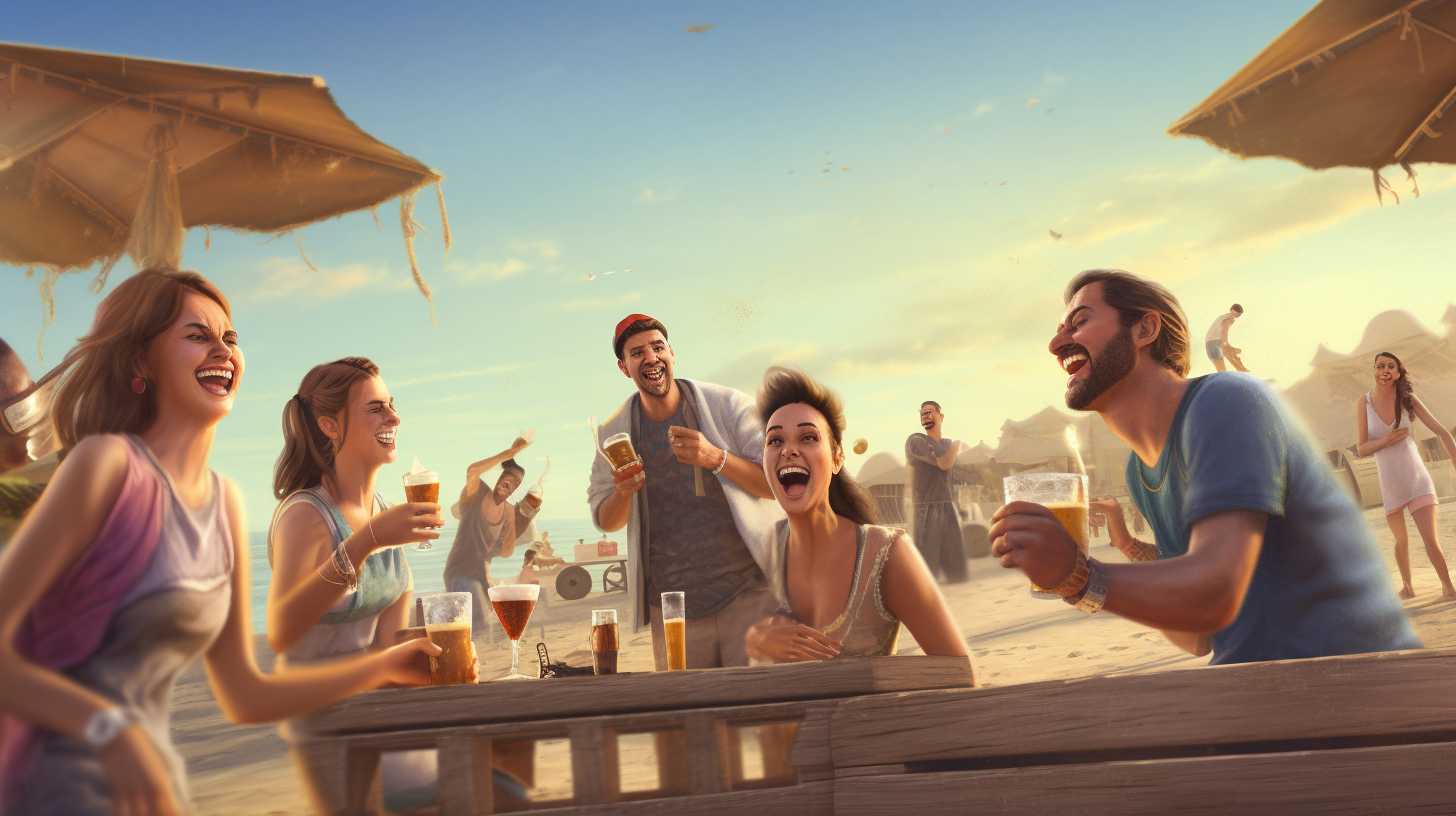 Fling into a tidal wave of fun with Flip-Flop Toss, a captivating drinking game that turns the humble beach sandal into the star of your party. In this round of jovial competition, every toss is an opportunity to hit the target or hit the glass.
Grab your flip-flops, mark your target, and let's see who has the precision of a champion and who has a thirst for more!
Game Setup
Getting ready for a gripping game of Flip-Flop Toss is as easy as a beach day:
Gather a group of daring comrades ready to engage in a casual yet thrilling contest.
Set a target at a reasonable distance. It could be a bottle, a frisbee, or any other object.
Ensure all players have a drink of their choice handy to sip from when necessary.
Line up your flip-flops!
Rules of the Game
Flip-Flop Toss sails on a breezy ruleset that brings laughter with every miss:
Take Aim: Each player takes a turn to toss a flip-flop at the designated target.
Sip on Miss: If the flip-flop fails to hit the target, take a sip of your drink.
Turn Around: After each player has had a go, the turn comes back to the first player.
Victory Pour: The game continues till all drinks are finished, or the players decide to call it a day.
Game Enhancements
Add a sprinkle of excitement to your game of Flip-Flop Toss with these playful adaptations:
Moving Targets: Make the game more challenging by using a moving target.
Double Shot: If you miss the target by a large margin, take two sips of your drink.
Trick Toss: Add style to your throw for extra points. Be it an under-the-leg toss or a backward shot, style points can save you from a few sips!
Responsible Gameplay
Despite being buoyed by the infectious laughter and drinks, always ensure that Flip-Flop Toss keeps every player's comfort and safety at heart:
Know the Game: Ensure all participants understand the rules and are eager to play.
Inclusive Vibes: Offer both alcoholic and non-alcoholic beverages so each participant can enjoy the game their way.
Flip-Flop Toss promises to become a staple for all beach outings, cookouts, and gatherings. Whether you're flipping for the win or sipping for another try, this game blends the thrill of aim and toss with delightful sips of your favorite drink. Rally your comrades, shake up your favorite cocktails, and kick off a toe-flipping, drink-sipping carnival of fun.