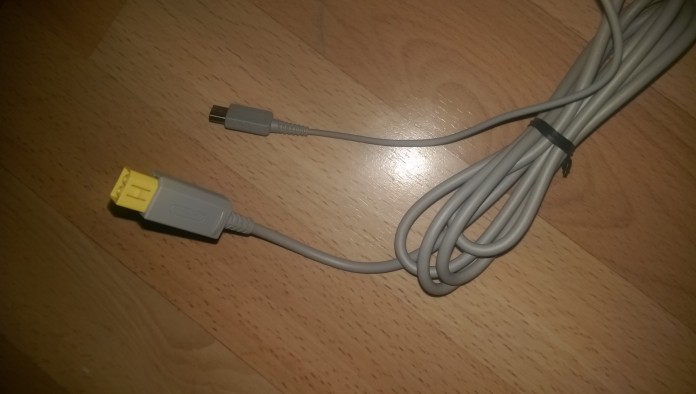 This is quite an unusual one and first puzzled me when I first opened the box. When you buy a Wii U, there will be 2 AC adapters in the box with it. Why does it have 2 adapters? What is the difference between them?
Well the answer is quite simple, and kind of excessive, but im not hardware engineer so i cant really comment on this. The Wii U comes with a power adapter for the console AND for the charging station that charges the controller. I had thought the controller would be powered by USB since that is what all other controllers are charged with these days, but it must require far more power than USB can deliver in order to charge it.
The larger power brick with the yellow end, is used to plug into the back of the Wii U. The other smaller adapter is used to charge the controller and will plug into the back of the little charging dock that came with the Wii U console.
A bonus is that the Wii U controller actually has a connection that will allow you to plug the AC adapter directly into the controller so that you do not have to stop playing when the controllers battery is dead. With a 3-5 hour batter, this is likely going to happen quite often so its nice and handy that you can do this. The connection can be found at the top of the controller.