Welcome to the Destiny 2 wiki. Find information on practically every item, activity, quest or pretty much anything that you can obtain in the game. Navigate through the sections below to search for something specific or check out the guides section for lots of useful tutorials and help with Destiny 2.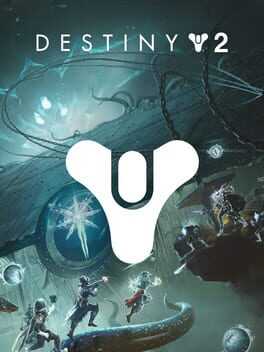 Dive into the world of Destiny 2 to explore the mysteries of the solar system and experience responsive first-person shooter combat. Unlock powerful elemental abilities and collect unique gear to customize your Guardian's look and playstyle. Enjoy Destiny 2's cinematic story, challenging co-op missions, and a variety of PvP modes alone or with friends. Download for free today and write your legend in the stars.
Popular Tools & Guides
Below you will find some popular tools and sections of this Destiny 2 wiki that will help you out on the daily grind.
Find out where the mysterious travelling vendor, Xur this week and what Items is he selling
Information and helpful game guides for the Season of Defiance in Destiny 2.
Check out what mods are being sold from Ada-1's daily mod rotation.
Destiny 2 Builds
One of the key parts of taking on the hardest end game content in Destiny 2 is having a build that gives you enough defense and damage output in order to survive everything that is thrown at you. Of the four different elemental types currently available, Arc, Void, Solar and Stasis, there are lots of different ways in which you can combine abilities to create a build that gives you the edge in combat.
Destiny 2 Gear Information
For information on gear from heavy weapons like rocket launchers and machine guns to sidearms and hand cannons. The weapons section will provide you with all of the available guns in the game. For armor and mods, check out the sections below.
Destiny 2 Activities and Locations
Various activity information and things to do to keep you entertained as you explore planets in Destiny 2.
Bounties are mini quest like activities in Destiny 2 that will require you to perform various challenges within a day or a week, depending on the bounty type.
Destiny 2 started out a much different experience to what it is now after all of the expansions. There are a huge number of quests you can pickup to work through the current story.