I purchased Destiny 2 with the sole intention of playing coop. I have a history with competitive multiplayer games that tends to result in a lot of broken controllers, so I was fine with just the coop. Having spent some time playing the main story and loving it, I tried out the Crucible PVP matches since there was a quest reward (and trophy) for playing a couple of games. I have been pleasantly surprised with how good the game mode actually is.
Call of Duty Advanced Warfare was the last time that I have played any competitive multiplayer and with the typical COD experience, the multiplayer has its bugs and an unhealthy large user base of 12-year-old idiots. The result was me spending a lot of time quite angry with this game. Since then I have yet to play any more competitive multiplayer because I spend more time angry than happy. Since I am a trophy whore and hope to get the platinum in Destiny 2, I got stuck into the multiplayer to get my trophy. The experience has been awesome!
I will start off by saying that I don't see much of a long life in this game mode for me. It is still fun to me right now, but I can see this getting boring after some time. For the moment, the experience is really solid, especially for a game that has just been released. Very little lag, the hit boxes are bang on and the action is fast paced. It does have some issues, but overall the experience is a lot of fun and I am really glad that I played it.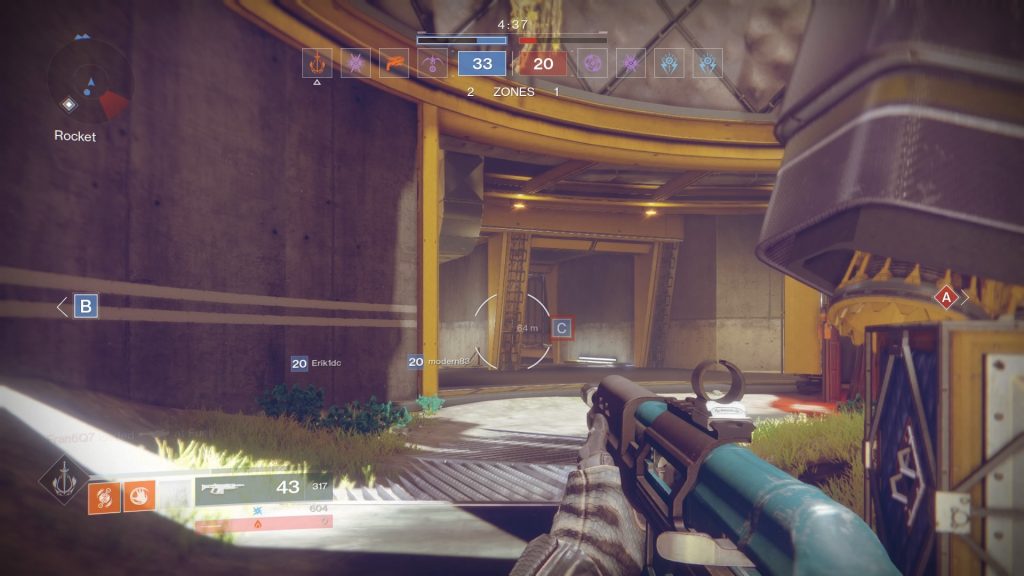 The first thing that is really cool is that you get to use the same character from the main story, including your gear. This, of course, becomes an issue when you are just starting out and find that a bunch of people with maxed out characters with all their exotic weapons and items are completely kicking your ass. I would expect this to stay an issue for most people starting out, but It gets easier with time. The good thing about this is if you find you suck, you can just go to the story mode and start playing some missions to get better gear so you can go back later and whoop some ass. The even better thing again, is that any gear or level progress you obtain in the crucible carries over to the main story mode too. This means that any game you play, you are progressing your main character.
The Crucible In Destiny 2 has a couple of different game modes that you would expect to see in most competitive multiplayer shooters. Standard deathmatch, kill confirmed, zones/domination. They are all fun and what you might expect them to be. This is good and bad. I guess it is good that they took it safe and made something that was solid and enjoyable. It would have been nice for there to be some additional, unusual game modes, but it is still fun. For a game that has only been out a week, it is very impressive to see how well it performs. Not once did I die and say "this is bullshit". Perhaps the fact that you can see your opponents health bar is something that helps with this. You know how close to death they are and this is awesome.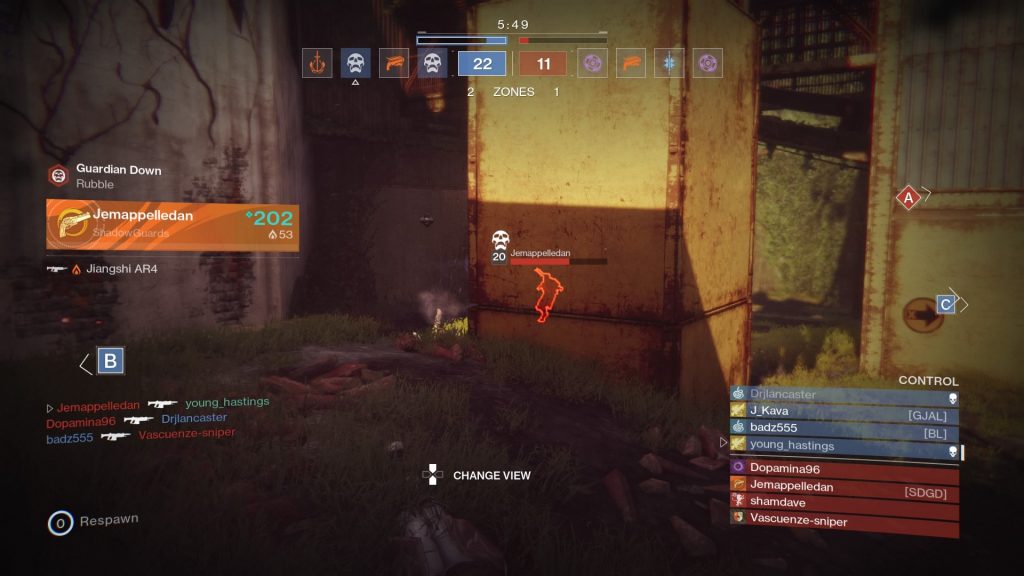 The best thing by far with the Crucible is teamwork. Unlike a lot of other multiplayer games I have played, going lone wolf and running and gunning it will not work at all. Any time I tried this, I died after a short amount of time. Once you learn this, you will realize that most other players are sticking with their team. If you do the same, you will start racking up the kills. It is great to see how effective teamwork can completely turn the match in a different direction. This, of course, means that assholes who are not team players, screw the game up for everyone else, but the game can't be blamed for this.
I don't think anyone will pass over the next Call of Duty game in order to play this, but it was a nice surprise to play a multiplayer mode that I didn't want to play, and did not expect to like and turned out enjoying it.