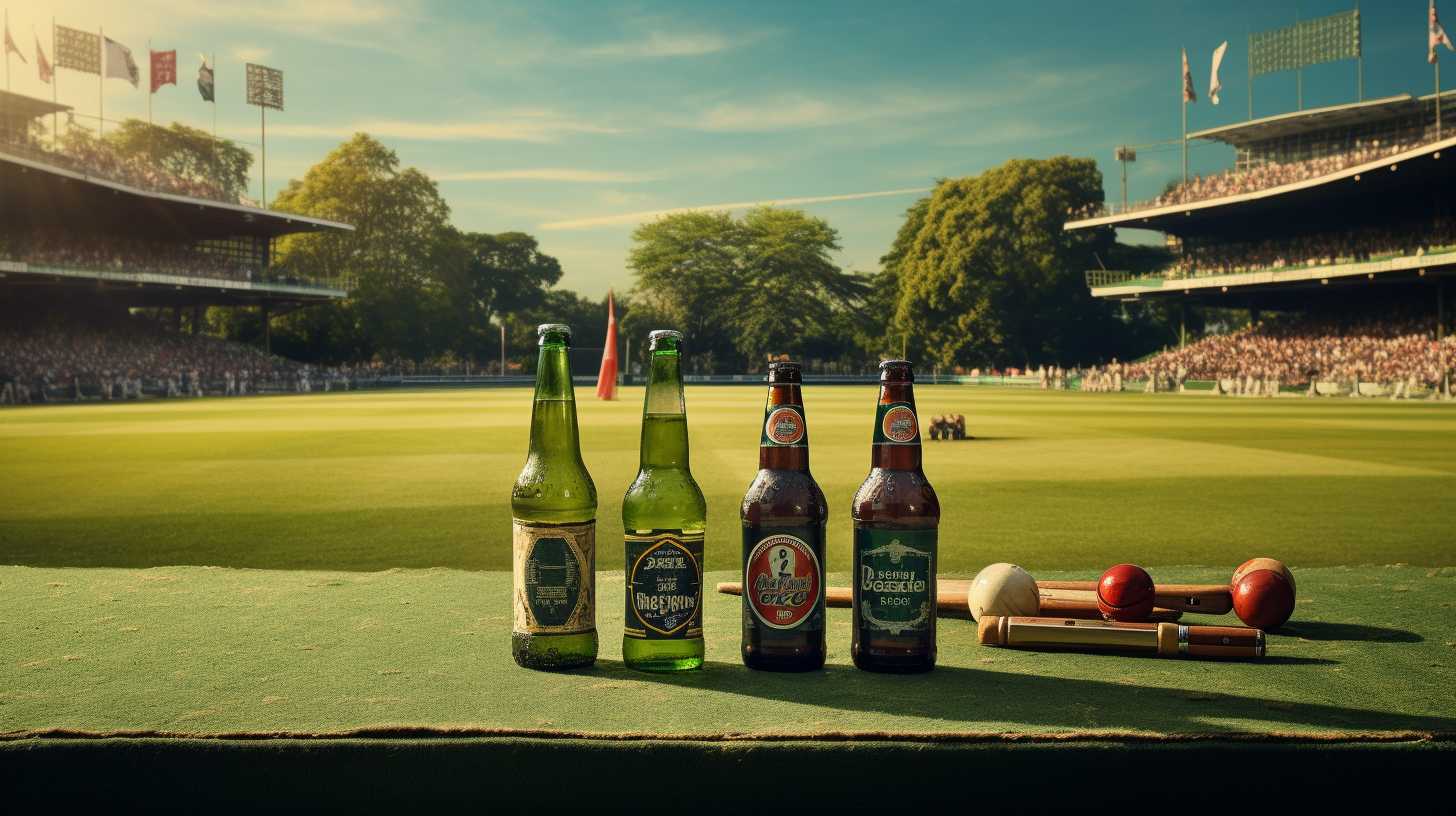 Introducing Cricket Quaff, where the enthralling world of cricket encounters congenial bouts of drinks. Are you prepared to pair the adrenaline of fours, sixes, and wickets with the effervescence of a refreshing beverage? Gather your cricket-enthusiast comrades, bring out your favorite libations, and brace yourself for an invigorating round of this Cricket drinking game.
Setting Up the Game
To set the stage for your Cricket Quaff, ensure you have:
Live streaming or telecast of an exciting cricket match to maximize real-time engagement and reactions.
A diverse array of beverages, from crisp beers to revitalizing cocktails or even non-alcoholic options, satisfies everyone's preferences.
With an animated audience, a captivating match, and a versatile range of drinks, you're all set for Cricket Quaff!
Cricket Drinking Game Rules
Elevate your cricket-watching experience with these jocular drinking rules:
Toss Tipple: At the match's toss, everyone toasts and takes a sip.
Four-Run Fizz: For every four scored, participants take a drink.
Six-Run Swig: When a six is hit, everyone takes two sips.
Wicket Whiff: For each wicket taken, drink in appreciation of the bowler's feat.
Wide Gulp: When a wide ball is bowled, participants take a sip.
No-Ball Nip: For every no-ball bowled, players take a sip.
Catches Cheers: Each time a fielder catches the ball, toast and take a drink to celebrate the prowess.
Run-Out Rounds: If a player is run out, everyone gulps down their drink.
Maiden Mugs: For every maiden over bowled, all participants drain their glasses.
Half-Century Charm: When a batsman reaches a half-century, raise a toast and take a hearty drink.
Playing Cricket Quaff Responsibly
Boundaries and Brotherhood: Maintain a light-hearted atmosphere, concentrating on the shared love for cricket and camaraderie beyond merely drinking.
Pitch Alterations: Adjust the rules to suit each player's drink selection and level of alcohol tolerance.
Hydrate and Hone: Encourage alternating alcoholic drinks with water and provide non-alcoholic alternatives to promote inclusivity.
Cricket Quaff seamlessly unites the exhilaration of cricket with the geniality of a classic drinking game. Prioritizing fun, fellowship, and responsible consumption, Cricket Quaff redefines cricket-watching gatherings. Assemble your mates, tune into your favorite cricket match, and prepare your preferred drinks for a memorable session of Cricket Quaff!