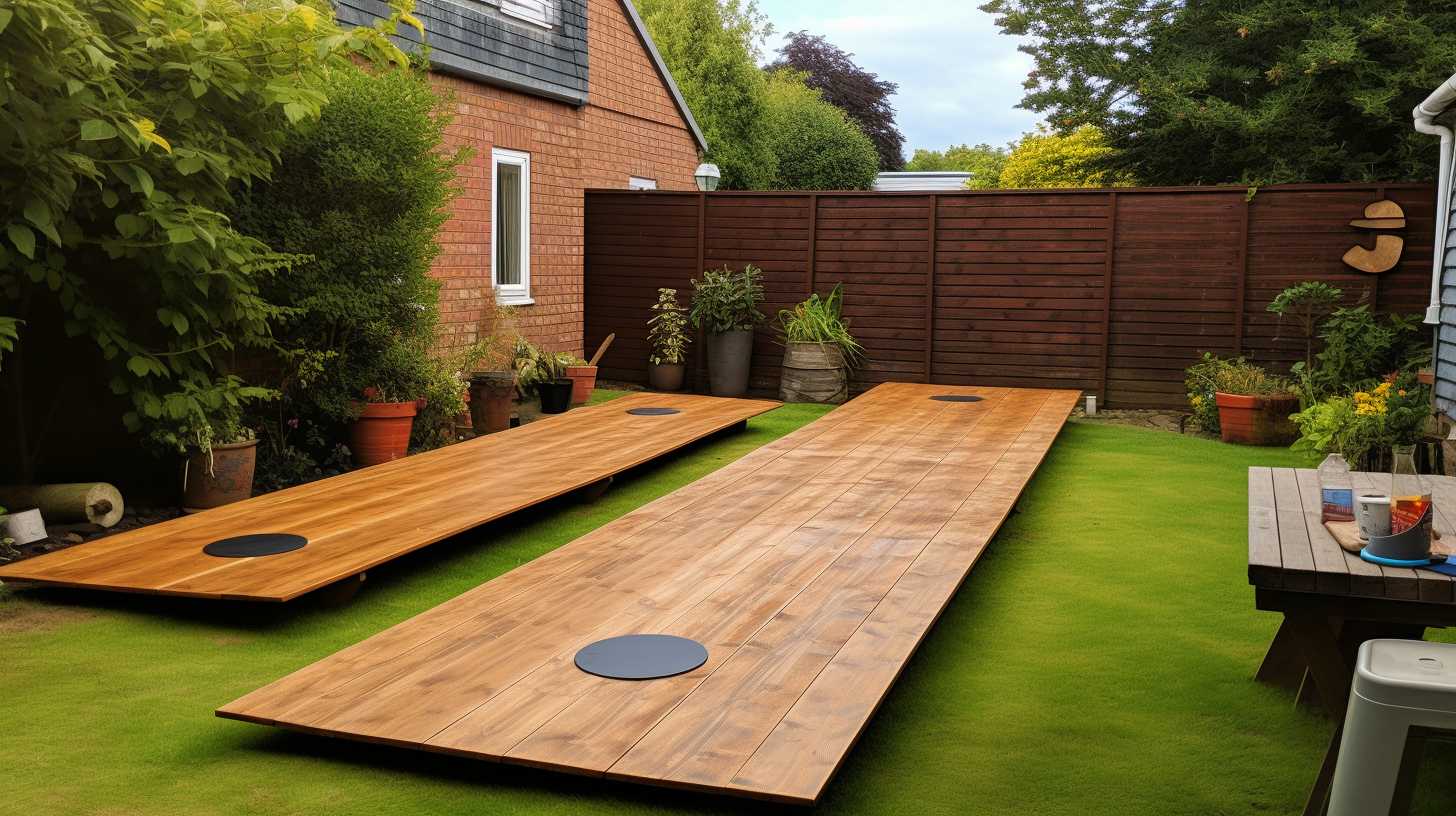 Introducing Cornhole Clink, the exciting touchdown of the beloved backyard game of Cornhole, and a friendly round of drinks. Ready to combine the joy of tossing, scoring, and a few toasts with your friends? Gather your pals, prepare your cornhole boards, and line up your favorite brews for a lively round of this Cornhole Drinking Game!
Setting Up the Game
To fire up a session of Cornhole Clink, here's what you need:
A traditional Cornhole setup with boards and bags, evoking the classic backyard vibes.
An array of beverages, from crisp beers to tangy cocktails, with non-alcoholic options for those who prefer.
With a team of enthusiastic pals, a classic Cornhole set, and a spread of drinks, you've got all the essentials for a Cornhole Clink extravaganza!
Cornhole Drinking Game Rules
Enhance your traditional Cornhole game with these spirited drinking rules:
Opening Toast: Kick off the Cornhole game on a high note with a communal toast.
Scoring Swig: Each time someone scores, players take a sip.
Bag on Board Guzzle: If a player lands a bag on the board, everyone takes a drink.
Hole-in-One Chug: Score a bag in the hole, and everyone must finish their drink.
Board Miss Mug: Miss the board entirely? It's time for a penalty drink!
Consecutively Tossed Toasts: If a player scores two or more in a row, everyone toasts and drinks.
Bag Swap Sip: If bags swap positions on the board, everyone sips.
Bag Block Bevy: If a player's bag blocks an opponent, it's a round of drinks.
Four-Bagger Fun: If a player lands all four bags on the board, there's a communal toast and a big drink.
Winning Round Reward: With every won round, everyone drinks in honor of the victor.
Playing Cornhole Clink Responsibly
Pleasurable Play: Maintain a jovial and light atmosphere, keeping the focus on the fun of Cornhole and fostering camaraderie.
Game Modification: Customize the game rules based on each player's drinking preference and tolerance.
Hydration Matches: Promote responsible drinking by balancing between alcoholic rounds with breaks of water and non-alcoholic drinks for those who prefer.
Cornhole Clink brilliantly unites the casual fun of Cornhole with the cheer of a sociable drink. With an emphasis on vivacity, team spirit, and sensible consumption, Cornhole Clink assures you to spice up your backyard gatherings. So rally your friends, set up an engaging Cornhole game, and open your drinks for a memorable session of Cornhole Clink!