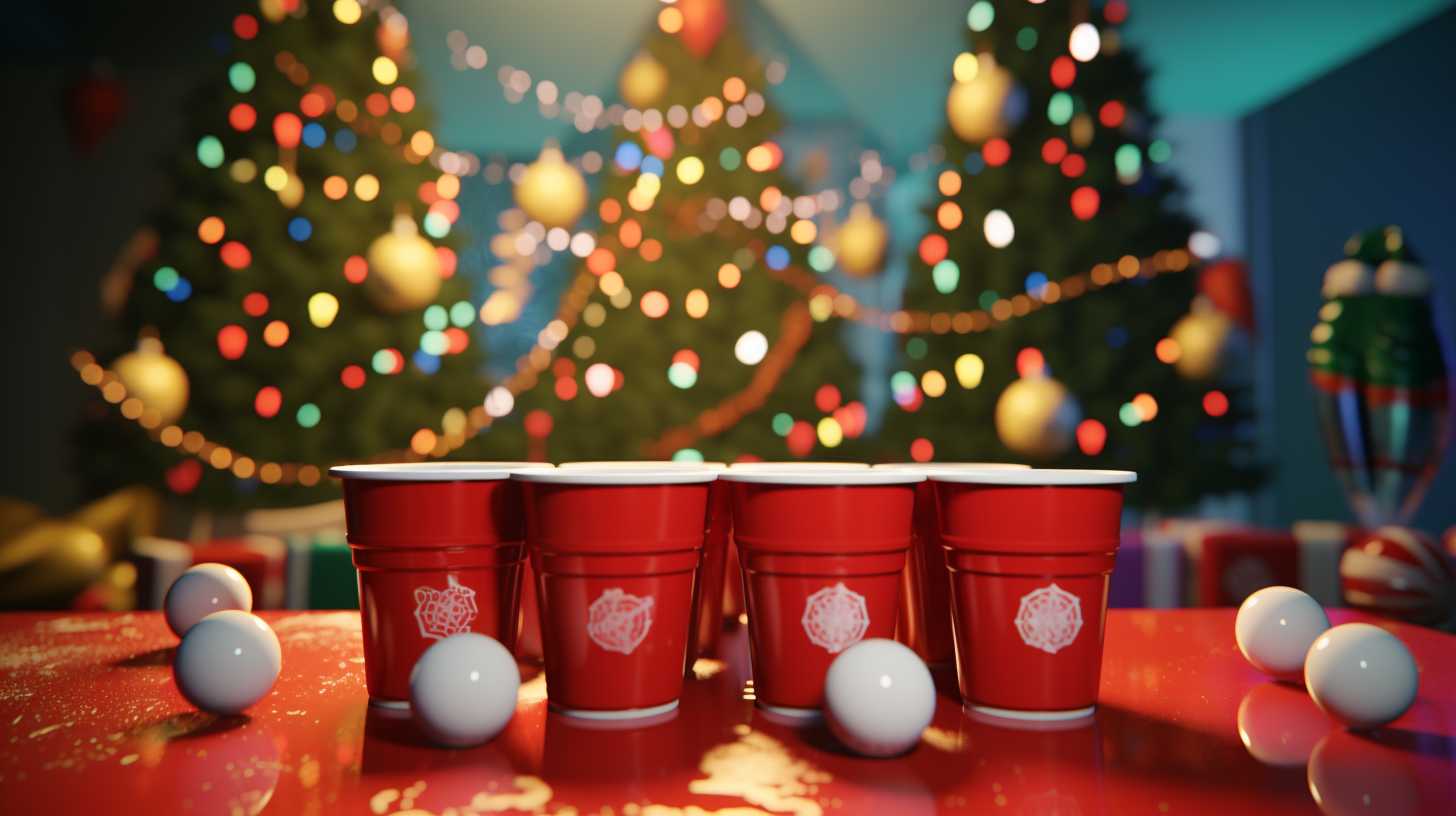 Welcome to Christmas Beer Pong, a fun-filled game that combines the festive spirit of the holiday season with the classic thrill of a competitive drinking game. It's time to assemble your merry party-goers, arrange your colorful cups, unleash your stock of ping pong balls, and get ready for a Christmas gathering that's sure to be remembered!
Setting Up the Game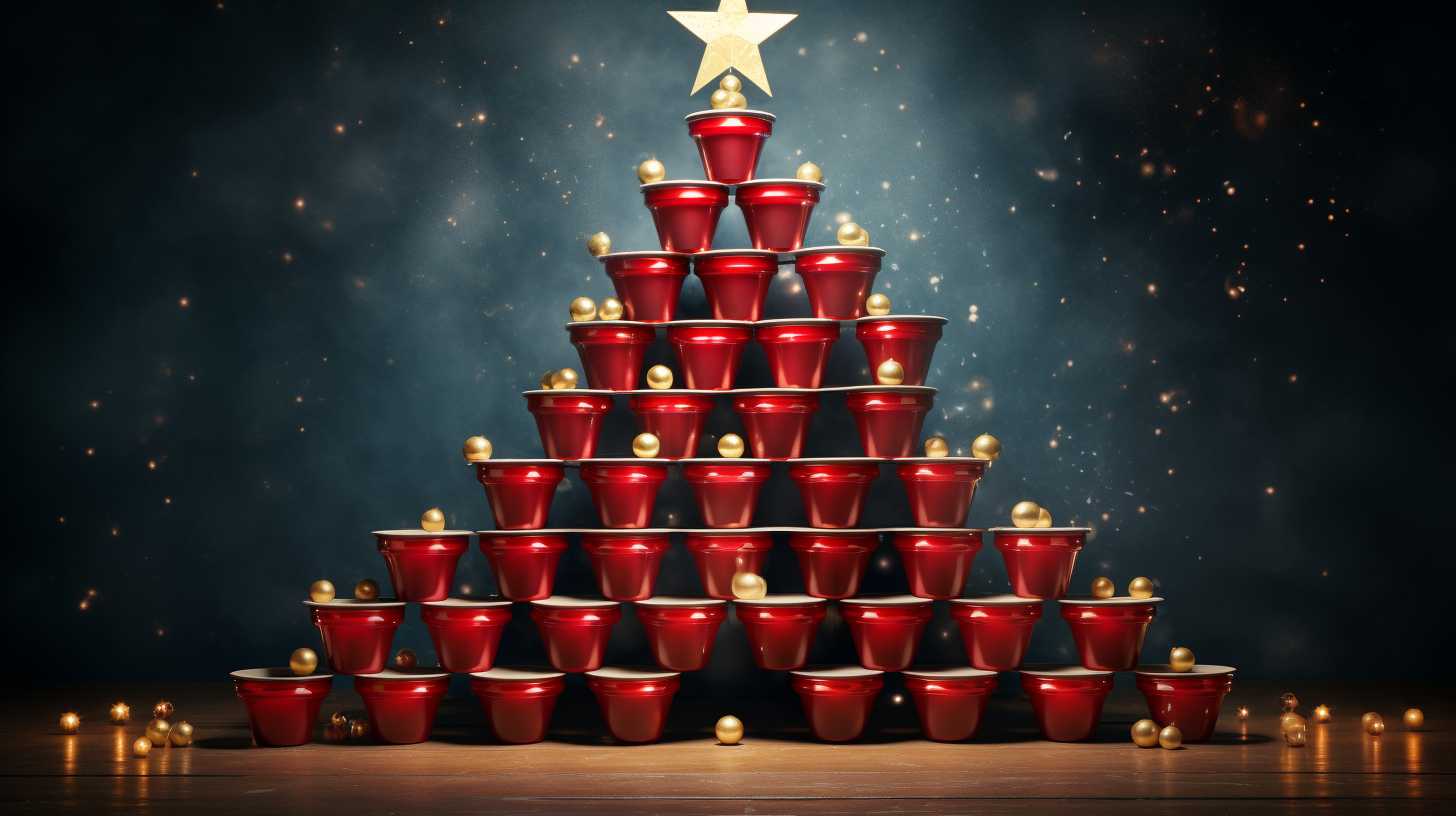 Getting ready for Christmas Beer Pong is simple:
Get together an enthusiastic group of friends who are ready for a dose of laughter and competition.
Line up cups in the shape of a Christmas tree on a table. Make sure there's enough room around the table for players to throw their ping-pong balls.
Stock up on your choice of festive drinks to fill the cups.
Game Rules
Ornament Ping Pong is easy to play:
Toss and Trim: Two teams take turns attempting to toss ping pong balls into the cups.
Festive Fizz: If a player successfully lands a ping pong ball in a cup, the other team must drink from that cup.
Custom Rules for Extra Cheer
Spice up your game with these festive rule twists:
Tinsel Trick Shots: Make certain cups 'tinsel trick shots'. If a player lands a ball in one of these cups, the other team must take two drinks.
Santa's Sleigh Ride: Use a red cup to represent Santa's sleigh. If a ball lands in this cup, the entire opposing team must finish their current drinks.
Snowball Fight: Allow players to attempt to 'block' a shot by rapidly bouncing another ping pong ball on the table – but if they fail, they also have to drink!
Playing Christmas Beer Pong Responsibly
Keep these points in mind for a fun and safe party:
Clear Understanding: Make sure everyone knows the rules and is comfortable with them before starting the game.
Inclusive Options: Have both alcoholic and non-alcoholic drink options on hand so everyone can play and enjoy the game.
Drink Thoughtfully: Encourage responsible drinking. It's all about bringing the festive spirit and having fun!
Ornament Ping Pong brings a festive twist to a fun drinking game. It's the perfect way to liven up your holiday gathering and create unforgettable Christmas memories. Gather your pals, prepare your cups and ping pong balls, and get ready to ring in the festive season with Ornament Ping Pong!