GAMING NEWS POSTS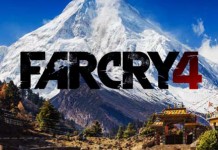 Ubisofts Alex Hutchingson recently discussed Farcry 4 in a podcast posted on Major Nielsons blog. He most interestingly talked about the graphical differences between past and current generations along with PC. The most interesting piece of the podcast came when...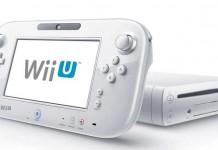 Triton Tech of Texas, LLC filed a lawsuit against Nintendo in 2010, Triton claimed that Nintendo's Wii Remote controller infringed one of Triton's patents: U.S. Patent No. 5,181,181. The claim has been dismissed by Judge Richard A. Jones of the... Virtual Reality is definitely a big buzzword for gaming lately with project Morpheus and the Oculus rift. Greater immersion into the game is becoming a bigger deal. Now a new kickstarter campaign looks to add a new dimension to VR... The big downgrade in visual quality when comparing the retail release of Watch Dogs versus the video we saw at E3 2012. The developers tried to explain that it was because we saw PC footage back at E3 and since...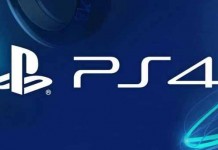 Insider Tidux who has been a great source for leaking inside information has made a Tweet that new features could be incoming for the PS4 soon. USB hard drive support for playing movies or mp3s perhaps? Stay tuned for more...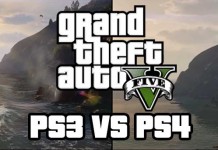 We could have guessed that GTA 5 would look better if it was released on the PS4 but we did not expect it to look this good! It makes the PS3 version look like a PS2 game. Click to enlarge...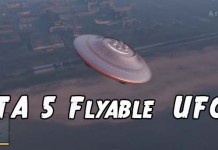 It's common knowledge that you can find UFOs in GTA5 after gaining 100% completion. What isn't so common is that it is possible to actually fly one. Unfortunately, since there is no PC version of the game yet it is...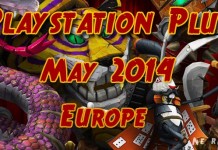 Playstation 4 Game Metacritic 100% Difficulty 100% Time Stick It To The Man 79 (Ps3 score) 2.5 6 Hours Playstation 3 Game Metacritic 100% Difficulty 100% Time Puppeteer 80 5 30-40 hours Payday 2 74 6 40-60 hours PS Vita... At this stage we have all seen and heard of the Watchdogs mod for PC that upgrades the games visuals to make it look more like the E3 2013 demo. The mod has made a lot of us wonder why... After many rumours Sony have finally revealed The Last Of Us for the PS4. Last of us was one of the best looking games last generation and was likely held back by the power of the PS3. While they have...