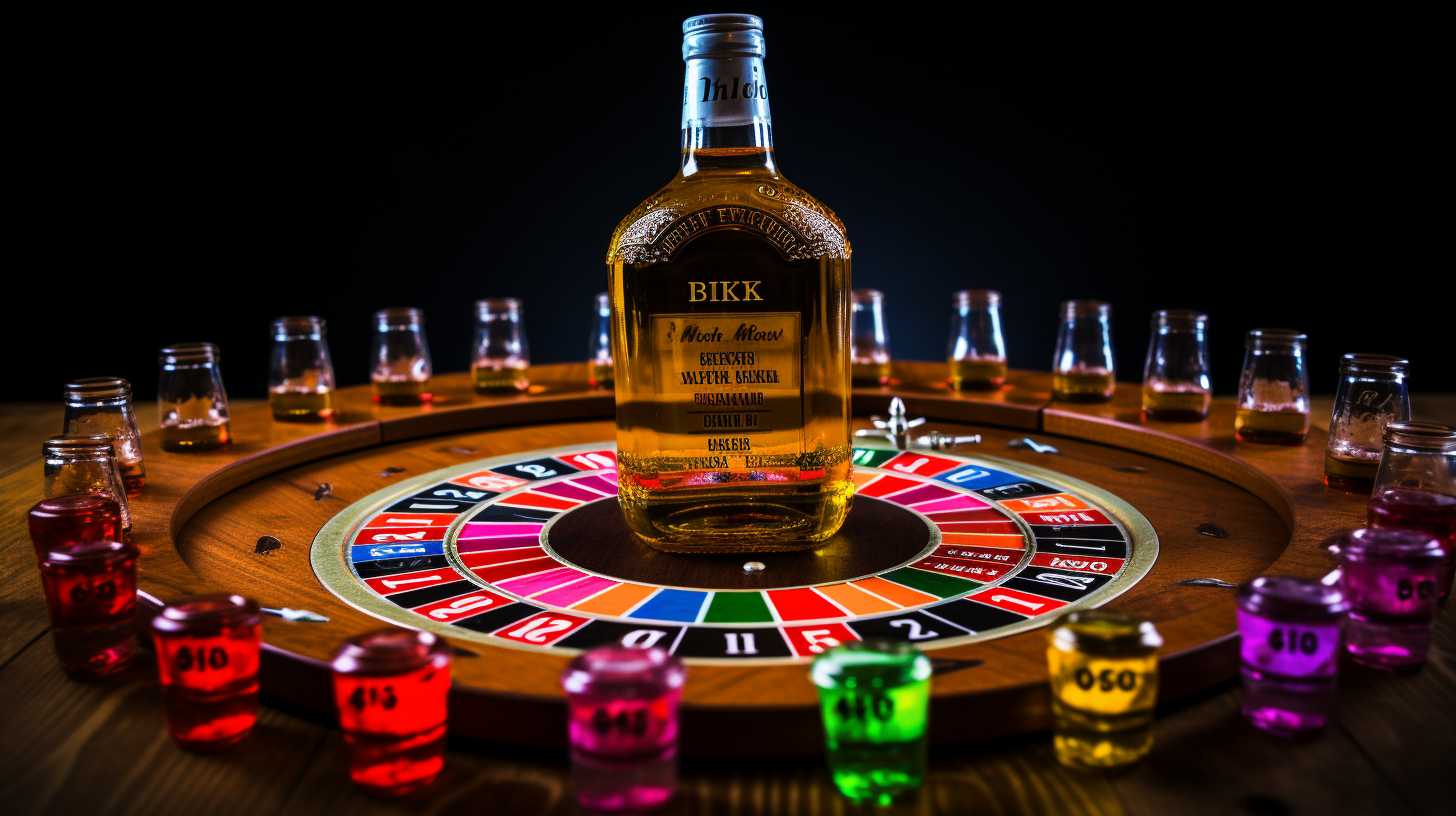 Introducing Body Shot Roulette, a tantalizing toast to flirtatious fun, lip-smacking refreshments, and playful camaraderie! Are you yearning to bring some cheeky allure to your party scene and create an outing that your guests will never forget? Summon your boldest and most adventurous friends, stock up on scrumptious whipped cream and captivating drinks, and delve into the titillating allure of Body Shot Roulette!
Setting Up the Game
Organizing Body Shot Roulette entails:
Assembling a cohort of daring, open-minded friends who appreciate engaging games and scintillating experiences.
Preparing a list consisting of various body parts, ensuring they're intriguing, yet in line with your group's comfort levels.
Stocking up on enticing drinks, whipped cream, and other delectable edibles to add that extra layer of tasty temptation.
Game Rules
Spice up the atmosphere with these playful Body Shot Roulette rules:
Draw and Dare: Participants take turns drawing a body part slip from the bowl and selecting a person from whom they'll take the body shot.
Shot Sensation: Before attempting a shot, the chosen "shot recipient" coats the indicated body part with whipped cream or another tempting treat.
Delicious Indulgence: The "shot taker" must successfully complete their shot, relishing the blend of flavors and the intimate, cheerful atmosphere.
Custom Rules for Endless Enchantment
Incorporate these inventive guidelines for an ever-engaging occasion:
Sweet Switcheroo: Rotate turns between guests, ensuring that the "shot taker" and the "shot recipient" switch roles each round.
Flavored Fun: Use a variety of syrups, sauces, and other goodies to elevate the experience, introducing an element of flavor roulette.
Raffle Rapture: Write names on slips and include them in a second bowl. Blindly draw both a body part and a person to let fate decide the shot pairings.
Countdown Cravings: Introduce a timer to the game, adding a thrilling layer of urgency to each shot.
Triple Treat: Allow the "shot recipient" to choose a playful challenge for the "shot taker" to complete in the midst of their shot, such as reciting a tongue twister or humming a catchy tune.
Playing Body Shot Roulette Responsibly
Consent and Comfort: Ensure that all participants agree to take part, respect boundaries, and make conscious decisions that reflect everyone's comfort levels.
Beverage Balance: Accommodate varying preferences with non-alcoholic shots and alternative edible options, ensuring all can partake in good spirits.
Moderation Mastery: Create an atmosphere where everyone can indulge without overdoing it and encourage a measured pace for the game.
Venture into the realm of Body Shot Roulette and discover an enchanting fusion of social exhilaration, decadent indulgence, and delightfully mischievous recreation! This engaging gem combines the whimsical aspects of a thrilling party game with the sumptuous delights of delectable treats and libations, promising a night filled with laughter, bonding, and treasured memories. Compile your most gregarious group, prepare your enticing provisions, and embrace the captivating magic of Body Shot Roulette!