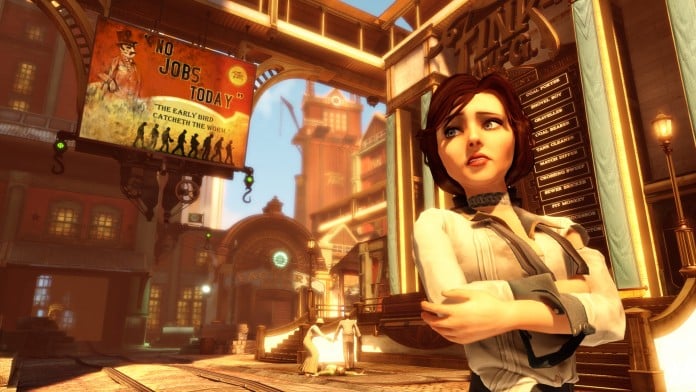 With HD remasters being all the rage at the moment it's quite surprising that this game hasn't already gotten a HD remaster as it was definitely one of the most fantastic game series to hit our consoles last gen. Well if Brazils advisory rating board is anything to go by, we should be seeing a BioShock HD remaster hit our screens quite soon.
The game has been rated as "Bioshock: The Collection" and it has been rated for PC, PS3, PS4, Xbox 360, and Xbox One. It makes a lot of sense that this would be getting a release as it was one of the hottest series from last gen and there are 3 games with a nice amount of DLC to warrant a collection.
As of right now there is very little information on what this will contain and if it is even a remaster. It might just be a straight up port. The collection will be getting released on last gen consoles which has me most confused on whether it will actually be a remaster. Either way it's good news for those who have never played the game that it will be coming to next gen consoles.
We will keep our eyes pealed for any new information on the release of a Bioshock HD remaster. For now all we can do is hope they announce a release date and give us some sexy remastered screenshots of the original Bioshock looking amazing!
In case the listing ever gets removes, here is a screen cap of the rating on the official website.
bioshock collection rating