When it comes to famous video games there are a few franchises that have stood the test of time and managed to repeatedly offer fans games that are truly unmissable. Let's take a look at just three of the top-selling franchises in the video game industry for a taste of what good franchising can achieve.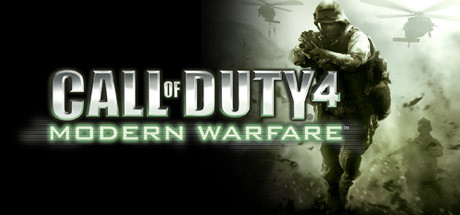 [Image courtesy Steam]
Call of Duty
There are not many video game titles that, when mentioned in conversation, invoke such varied emotions with their audiences. The Call of Duty franchise is one of these. With an annual release schedule that has long pained fans of the titles, and some rather odd development choices over the years, such as the space-setting and gameplay of Call of Duty: Infinite Warfare (whose trailer holds second place on the list of most disliked videos on YouTube), the Call of Duty franchise still remains one of the top selling video game franchises. This is partly thanks to the success of Call of Duty: Modern Warfare, which received critical acclaim from fans and critics alike thanks to its iconic story and exceptional multiplayer, with the original title accounting for an estimated 17million of the total 275million Call of Duty games sold since the franchise debuted in 2003.
The latest entry in the series, Call of Duty: WWII, took fans back to the roots of the franchise and impressed fans with some solid gameplay that centred on "boots on the ground" experiences which many felt were lacking in recent iterations. What this year's title, confirmed to be in development by Treyarch and following the Black Ops story line, will bring is unknown though Activision better hope it is good enough that it can keep them ahead of their closest sales competitor Grand Theft Auto, who have sold an estimated 250million games.
Pokémon
Few other franchises are quite as recognisable as Nintendo's Pokémon series, which started out as an addictive Gameboy title back in the 90's when Pokémon Red and Blue captured the imaginations of Japanese audiences. To this day Pokémon remains one of the most lucrative franchises in the world, having sold an estimated 300 million games since the launch of that first iconic game and spawning a bustling industry that includes anime, trading cards, manga, toys, books, films, animated TV series and much more with the game franchise itself home to 7 generations of Pokémon spread over a remarkable 29 titles.
The latest entry in the Pokémon game franchise, Pokémon Ultra Sun and Moon saw Nintendo move 7.17million copies so far, outselling other top selling franchise titles like 2001's Pokémon Crystal (6.39million) and 2004's Pokémon Emerald (7.06million). In 2018 many fans of the series eagerly await news of a new Pokémon title for the Nintendo Switch (we know you want to make an RPG, just do it Nintendo!).
[Image courtesy Nintendo.com]
Mario
After first making his appearance in the 1981 arcade classic Donkey Kong, plumber extraordinaire Mario has changed the face of Nintendo, quite literally. The iconic red-garbed Italian has appeared in a number of titles since his debut in 1981 although it was 1985 launch of Super Mario Bros. 3 that truly launched the Mario franchise. Offering players a unique and innovative title that sparked the world's interest in Mario, the title has long been hailed as one of the greatest video games of all time thanks to it's introduction of a number of new elements to the series. Since making it big with fans and critics in the 80's, Mario has made his way into a number of other genres, aside from his original platform home. Genres he has appeared in include racing, sports, party, puzzle and even extending to the world of slots with Super Mario Bros Wii: Coin World, an arcade casino game developed by Capcom and Nintendo that offers up to 4 players at a time the chance to win big at the slots. While this title is only available to Japanese arcade players, the online slots industry is still bustling with plenty of alternative free to play options.
Continuing the success of the franchise is Super Mario Odyssey, which has already sold a remarkable 9 million copies since its release in October of 2017, with many calling it one of the best games in the franchise so far. With more than 500million sales attributed to the Mario franchise as a whole, and over 300 million just for the Super Mario series, the Mario franchise holds the (rightful) title of most successful video game franchise of our age.