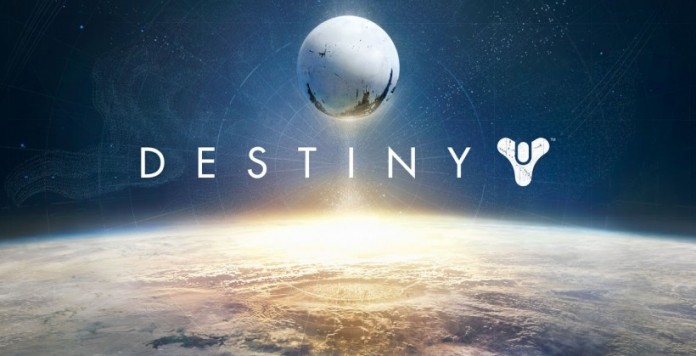 There are a total of 62 Dead Ghosts in Destiny. Finding 50 of these collectibles will earn you the "Ghost Hunter" Trophy / Achievement. The videos below will show you the all of the dead ghost locations.
They are saved automatically and instantly when you pick them up. Once found, they will be gone from the game world. Finding the ghosts is also going to increase your Grimoire score.
None of them are missable! You can pick them up in free roam or during story missions at any time.
This video guide shows everything in free roam.
Earth
EARTH TIMELINE:
#1 – 0:05
#2 – 0:58
#3 – 1:31
#4 – 2:20
#5 – 3:27
#6 – 4:38
#7 – 5:35
#8 – 6:19
#9 – 7:08
#10 – 7:49
#11 – 8:49
#12 – 9:43
#13 – 10:05
#14 – 10:56
#15 – 11:40
#16 – 12:23
#17 – 13:34
#1 – Ghost Fragment: Hive – 0:05
#2 – Ghost Fragment: Dead Orbit – 1:12
#3 – Ghost Fragment: Saturn – 2:02
#4 – Ghost Fragment: Moon – 2:55
#5 – Ghost Fragment: The Ocean of Storms – 3:38
#6 – Ghost Fragment: Warlock 2 – 4:37
#7 – Ghost Fragment: Darkness 2 – 6:21
#8 – Ghost Fragment: Mercury – 7:15
#9 – Ghost Fragment: The Traveler – 8:13
#1 – Ghost Fragment: The Shattered Coast – 0:05
#2 – Ghost Fragment: Human 2 – 0:58
#3 – Ghost Fragment: New Monarchy – 1:35
#4 – Ghost Fragment: Awoken 2 – 2:36
#5 – Ghost Fragment: Vex – 3:22
#6 – Ghost Fragment: Legends – 3:48
#7 – Ghost Fragment: Exo 2 – 4:49
#8 – Ghost Fragment: Vex 3 – 6:15
#9 – Ghost Fragment: Venus – 7:18
#10 – Ghost Fragment: Ghosts – 8:24
#11 – Ghost Fragment: Vex 2 – 9:27
#12 – Ghost Fragment: Darkness 4 – 10:29
#13 – Ghost Fragment: Thorn – 11:45
#14 – Ghost Fragment: The Dark Age 2 – 12:40
#1 – Ghost Fragment: Cabal – 0:05
#2 – Ghost Fragment: Mars – 1:10
#3 – Ghost Fragment: Future War Cult – 2:26
#4 – Ghost Fragment: Cabal 2 – 3:16
#5 – Ghost Fragment: Thorn 2 – 4:46
#6 – Ghost Fragment: Awoken – 5:57
#7 – Ghost Fragment: Mysteries 2 – 6:43
#8 – Ghost Fragment: Titan – 7:24
#9 – Ghost Fragment: Human 4 – 8:21
#10 – Ghost Fragment: Human 3 – 9:22
#11 – Glitched Ghost (may or may not appear) – 10:18
#12 – Ghost Fragment: The Buried City – 11:20
#13 – Ghost Fragment: Legends 3 – 12:21
#14 – Ghost Fragment: The Golden Age – 13:23
#15 – Ghost Fragment: Exo – 14:31
#16 – Ghost Fragment: The Traveler 2 – 15:30
#17 – Ghost Fragment: The Queen's Brother – 16:45
#18 – Ghost Fragment: The Queen – 18:16
#1 – Ghost Fragment: The City Age – 0:05
#2 – Ghost Fragment: Warlock – 1:07
#3 – Ghost Fragment: The Last Word – 1:51
#4 – CAN ONLY BE OBTAINED DURING IRON BANNER EVENTS – 2:42