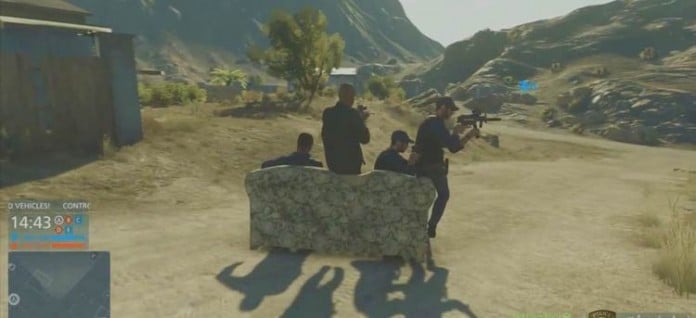 Battlefield games have always included some awesome easter eggs, a giant Megladon Shark springs to mind here. Well trend has continued with the latest entry to the series. Battlefield Hardline contains a drivable couch…yes a couch, the kind of couch you sit down on and watch a movie with!
The driveable couch is known as "The American Dream". It can be found on the Dustbowl map when playing on Hotwire mode. The couch can hold up to four players and as you can see from the video below, it's pretty damn fast.
If you run over an enemy while driving the couch, a message will pop up saying "MERICA"…pretty awesome!
The bar for Battlefield easter eggs is pretty high. I think this couch more than hits the high standard of kick ass easter eggs in Battlefield.