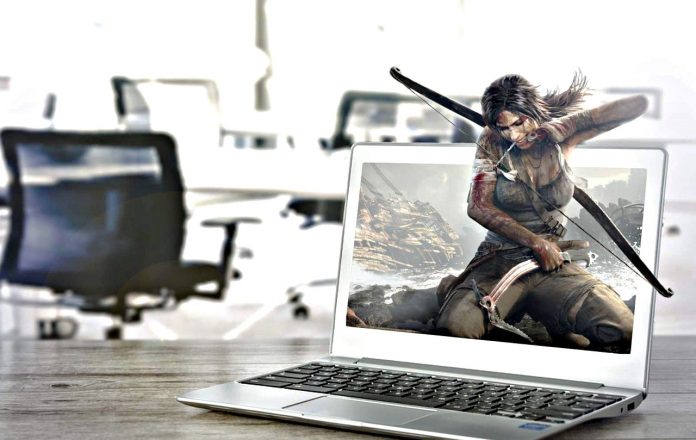 Every year, video game developers come out with eye-catching innovations that only quicken the industry's rate of growth. With so many new additions to the evolution of gaming, it can be hard to keep up with the new trends. If you find yourself overwhelmed by the sheer number of gaming options available, keep reading! We'll walk you through the new gaming trends of 2020. 
Shift to Streaming Games
Due to the inevitable upcoming switch to 5G, mobile gamers will soon be able to enjoy unprecedented Internet speeds on their devices. Because of this, experts predict that streaming games will soon overtake downloadable games in terms of popularity. But what benefits do streaming games have over downloadable ones?
First and foremost, gamers won't have to worry about the hassle of installing updates for their games. Whenever they connect to a streaming game, it will be the most current version. What's more, the content of the games themselves may change. With streaming games, multiplayer features can take place on a larger scale – eliminating the need for "fake" multiplayer (AI opponents). 
The downside of these new trends, however, is that bigger streaming games will require a hefty amount of processing power. If a gamer has an older mobile device, they might run into some issues such as lag (or even not being able to run the game at all. However, if you have a device that is just a couple of years old, and if you are on a 5G plan, you shouldn't run into this problem. 
Apple Arcade
If you've been keeping an eye on the games section of Apple's App Store, you might have noticed their newly released arcade section. Apple Arcade was released in September 2019, and it allows players to pay a monthly subscription fee in exchange for access to games that don't have in-app purchases. This has proven to be a fruitful endeavor, and Apple is teaming up with indie game developers to add even more titles to their repertoire. So, this means that more developers who are hoping to partner with Apple will likely start creating content that doesn't have in-app purchases. 
Large Titles on Small Screens
Call of Duty: Mobile, which was shown off during 2019's E3 conference, proved that you can indeed bring huge titles to phones without sacrificing too much quality. It just takes some innovation in order to create intuitive mobile controls. Now that COD has paved the way, we can expect other large franchises to follow suit to releasing mobile versions of their games. 
Handheld Consoles
Handheld consoles fell out of popularity for several years, but the release of the Nintendo Switch has shown that there is still an eager audience for such devices. We can see that huge numbers of gamers would prefer playing handheld games on consoles that have been designed exclusively for such an experience, rather than playing them on mobile phones or tablets. With the resounding success of the Nintendo Switch still shaking up the gaming world, we can reasonably expect more handheld gaming consoles to be announced in 2020 and in subsequent years. 
Inclusivity
EA's Global Consumer Insights department recently underwent a study and found that 56% of survey participants want more inclusivity in games. This means that games should have a more diverse cast of characters – not just race but also age, disabilities, and sexuality. The gaming industry has already seen a surge in inclusive games. Take, for instance, the gay protagonist of The Last of Us 2, who is traveling with her girlfriend. While some players decry such video game trends as following an "agenda", the majority of gamers feel that diversity in the industry is a breath of fresh air. 
Holographic Gaming
We haven't seen much regarding holographic gaming since the release of the 3DS. However, following Sony's patent for a "holographic display screen" in 2019, we can expect to see some form of holographic gaming soon. We don't know much about it, but we have confirmed that it can be used with PlayStation devices. The patent also briefly mentions the possibility of compatibility with the Nintendo Switch, Xbox, VR, AR, and smartphones. While nothing is set in stone yet, keep an eye on the horizon for holographic games! 
Shorter Hype Cycles
We've noticed that several major developers are shortening the amount of time between when they announce a game and when they release it. Some experts theorize that this is to limit "hype" – thus, lowering players' expectations. This doesn't mean that they are releasing sub-par content, but, rather, that gamers are much pickier when they are salivating over a game's release for years. 
Final Thoughts
As you can see, even though the effects of COVID-19 have certainly made their mark on the gaming industry, we can still expect a variety of innovative trends throughout the rest of the year. And, with the release of the PS5 later this year, 2020 is shaping up to be quite an interesting year for gaming. Which trends are you most looking forward to?
Any time you have difficulties with your game or just want to fastly reach a high league, you can use Boost Services. Professional team will take care of everything you need in the game.